Dreamland: Through the Years (Part Four)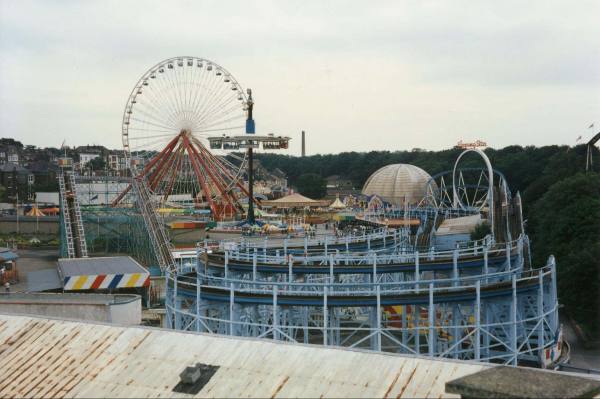 A general view of Dreamland in the 1980s, showing the Scenic Railway, Looping Star, Water Chute and Big Wheel. The tall ride in front of the Big Wheel is the Zeppelin.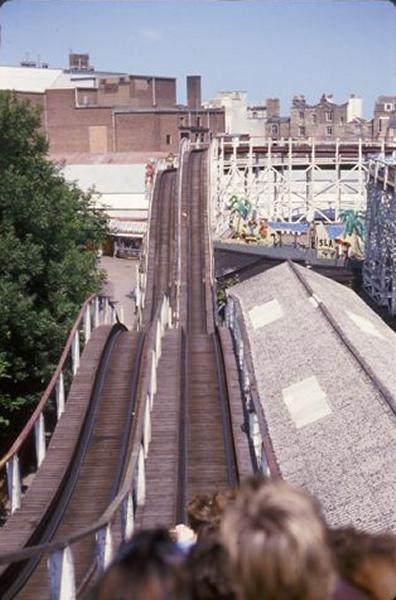 Hold on tight as the train enters one of the Scenic Railway's double drops.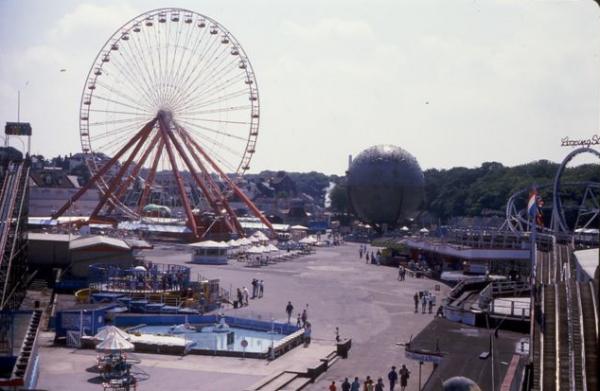 A fantastic photograph of a Dreamland that seems a world away from the Dreamland of today. The Big Wheel dominates the park, with the Water Chute visible to the left. The Scenic Railway and Looping Star are towards the right of the photograph. The Heatwave ride, shaped like a planet, is in the centre of the photograph. To the right of the Water Chute can be seen one of the other new rides of the 1980s, the Meteor (a rotating cage, which rises into an almost vertical position).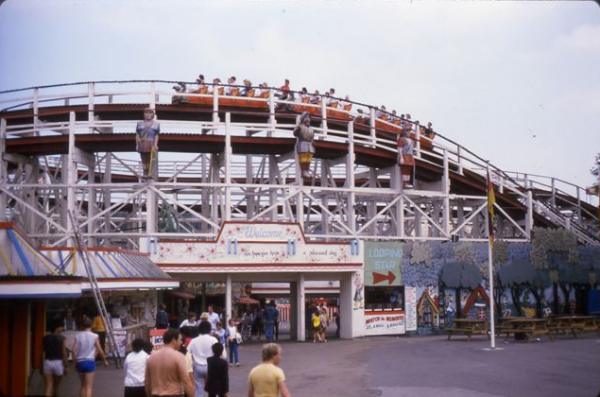 Another fantastic photograph from the Bembom era. This is the view that greeted visitors to Dreamland on first entering the park. Notice the figures 'guarding' the Scenic Railway.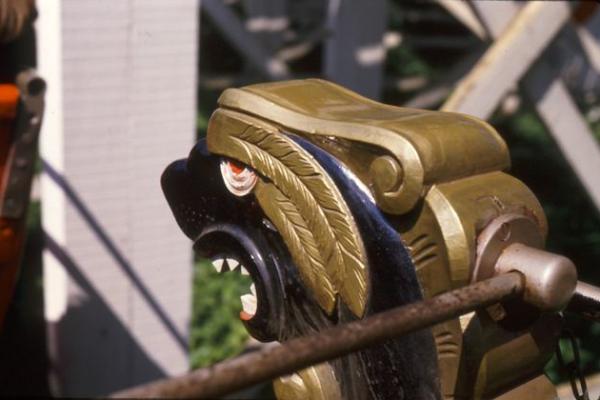 A close-up of the detailing on a Scenic Railway train.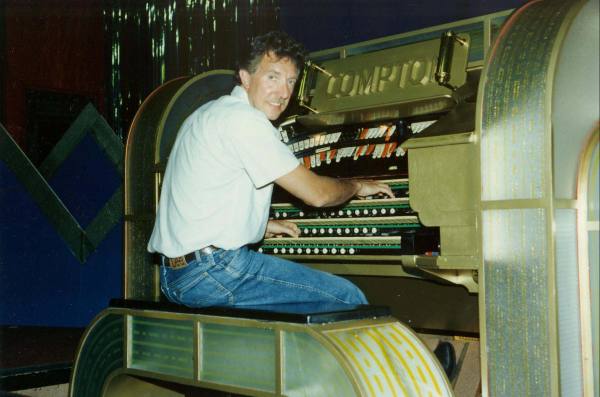 The Compton organ in the Dreamland Cinema.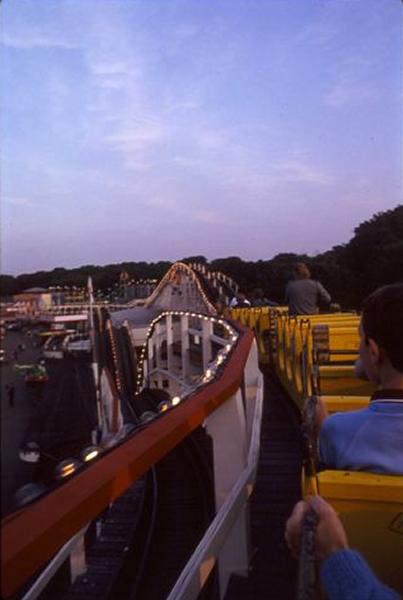 An evening ride on the Scenic Railway.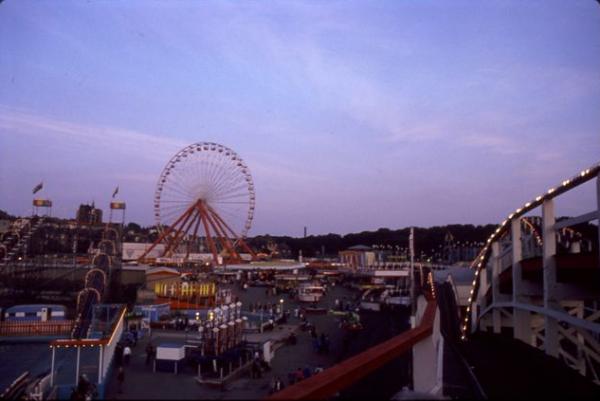 Dreamland at dusk, from the Scenic Railway, showing the Water Chute, Big Wheel and Meteor.
Return to Photo Galleries Index
Return to Save Dreamland
Return to Joyland Books for the biggest selection of amusement park books on the Web!