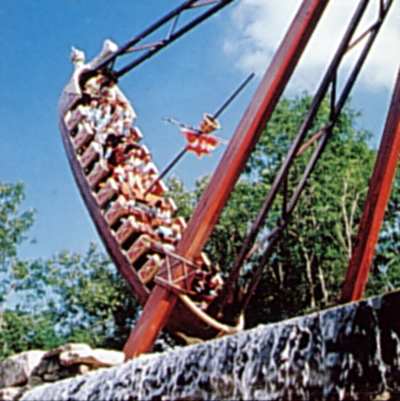 Galleon swinging ships have been a feature of Dreamland before, and they remain very popular rides. This new version, by Zamperla, will sit within the Water Chute lake and will be another breathtaking centrepiece attraction for the park.

The Galleon can seat up to 84 riders.
More details: www.zamperla.it
Photographs courtesy: European Coaster Club
Click on photos for larger versions.