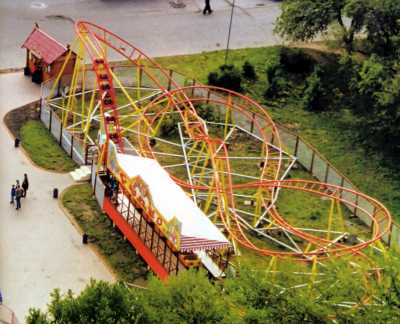 Unique to the United Kingdom, the Squiddy Scenic is a beginners Scenic Railway, built by Russia-based Pax Rides. This compact high-speed family roller coaster features a weightlessness effect and has smooth turns that can be enjoyed by all ages. Designed for guests over 5 years of age.
More details: www.pax.ru
Photographs courtesy: European Coaster Club
Click on photos for larger versions.