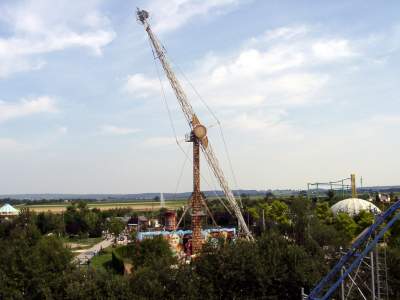 Dreamland has always benefited from tall rides that advertise the park from the seafront. The Whirwind would do just that and would also be a major white knuckle attraction for the park. The ride is made up of one column which is hinged to the concrete foundation (or to a trailer). The two arms, carrying a total of four vehicles, are free to rotate. The ride can rotate in both directions.
More details: www.fabbrigroup.com
Photographs courtesy: European Coaster Club
Click on photo for larger version.