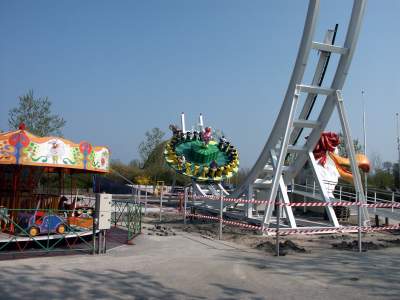 The Disk'O from Zamperla combines a breathtaking dual rocking/spinning motion with a unique seating style. Riders sit on a motorcycle-like pedestal seat facing outward, maximising the visual impact for the 24 riders as they experience the rush of the Disk'O.
More details: www.zamperla.it
Photographs courtesy: European Coaster Club
Click on photo for larger version.