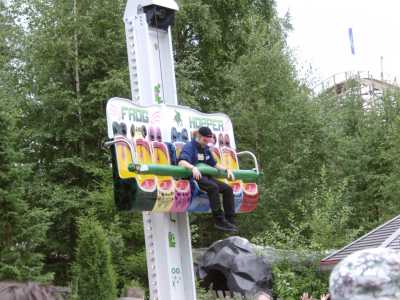 The Yoho Yoyo is a vertical ascent and bounced descent amusement ride providing a single restraint system for all seven riders. The ride is 5.5m high (18ft) and is lowered in a hopping motion that creates a gentle negative G-force, thrilling every rider. Parents can enjoy this ride with their children, one of the fundamental aims of our vision for Dreamland.
More details: www.s-spower.com
Photographs courtesy: European Coaster Club
Click on photo for larger version.