Rotunda Amusement Park, Folkestone: The End

The owner of Dreamland, Jimmy Godden, also announced in January 2003 that Folkestone's Rotunda Amusement Park is to close. The plan is to redevelop the park as a supermarket, apartments and cinema. Although it opened in 2003, run by a concessionaire, the rides gradually disappeared as the year progressed...
These images are courtesy of Chris McFarlane of the European Coaster Club.

Rotunda 2004: The remains of Rotunda Amusement Park. The Rotunda building has been removed from the centre of the site, as has the Crazy Mouse roller coaster. Several notable rides still remain, including the Helter Skelter, Castle Dracula, Log Flume and the 1922 Runaway Coaster.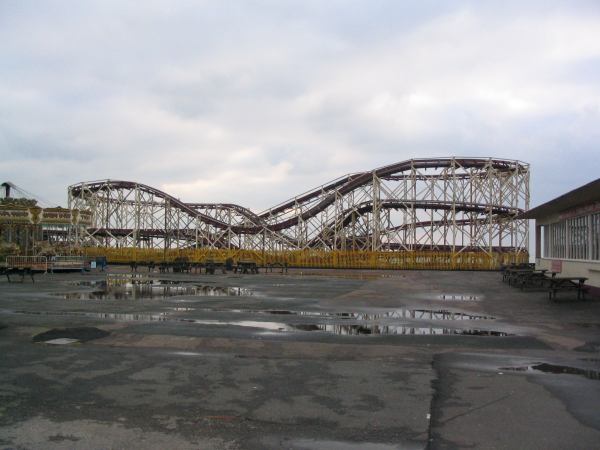 The Runaway Coaster: Dating from 1922, the Runaway Coaster was installed at Rotunda in 1998 and was much loved by roller coaster enthusiasts. The ride has been advertised for sale for the past year, but no buyer has yet been found. It is hoped that a buyer will come forward soon.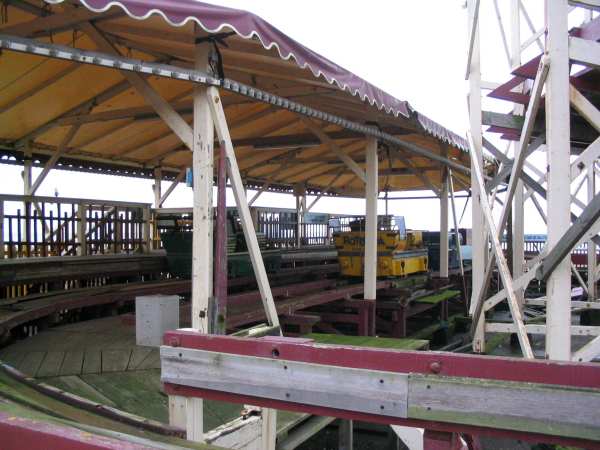 The Station: The Runaway Coaster's station standing empty. The ride was last used in 2002.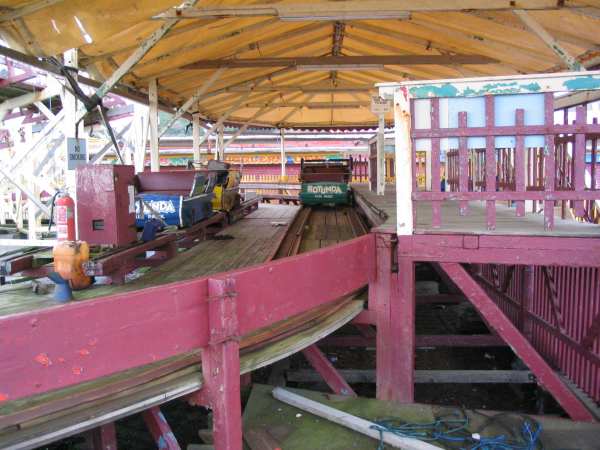 Coaster Trains: Another view of the station clearly showing the restored cars. The weather is beginning to take its toll on the ride's paintwork.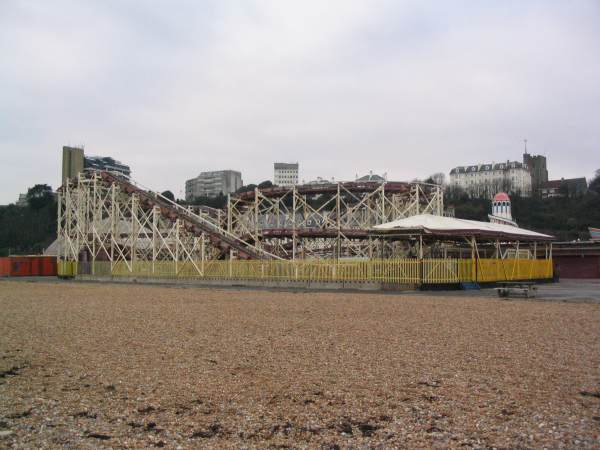 The Runaway Coaster: The coaster from Folkestone's beach. Does this vintage ride have a future?
Click here for more Save Dreamland photo galleries>
Return to Joyland Books for the biggest selection of amusement park books on the Web!