All photographs by Nick Laister. Please contact nick@joylandbooks.com for permission to use the photographs.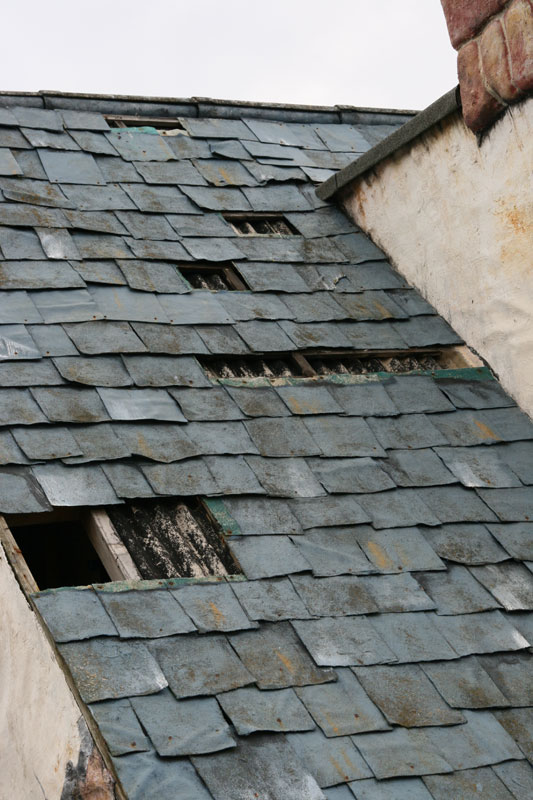 Asbestos roofing on the Haunted Inn, which has prevented it from being dismantled and moved.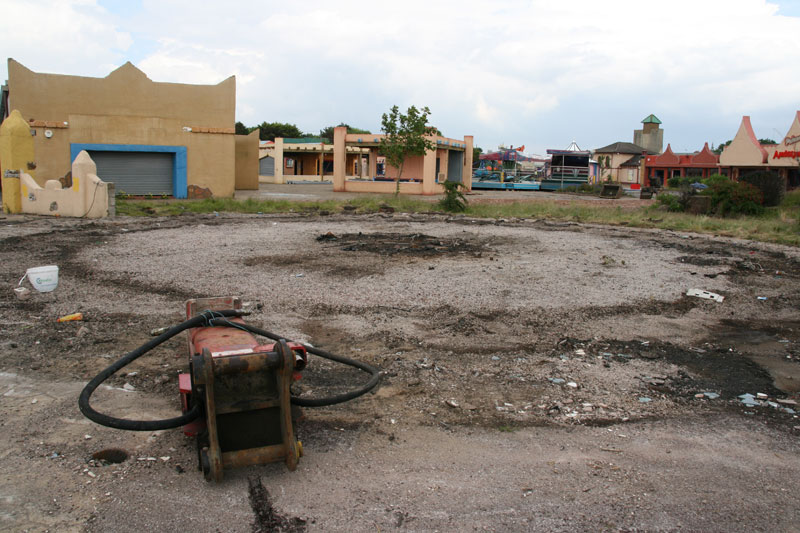 The site of the Caterpillar, now dismantled and in storage.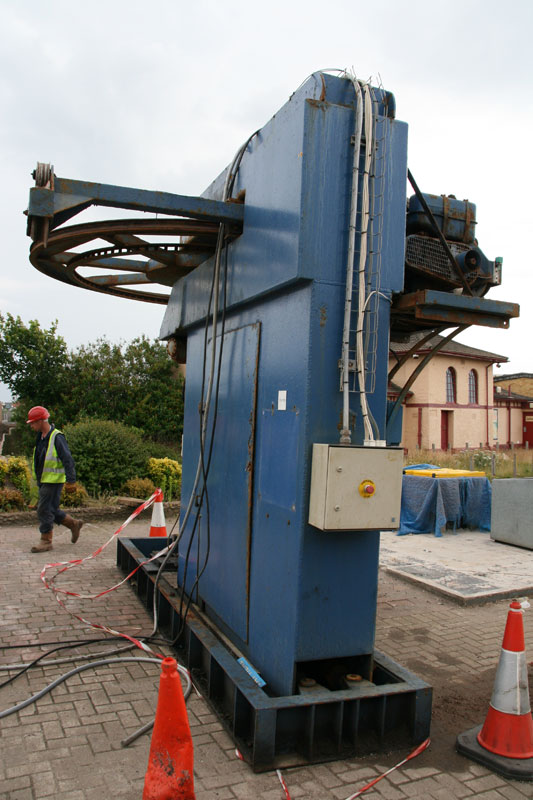 The main pulley for the Sky Ride, which has been moved out of its normal position ready for removal.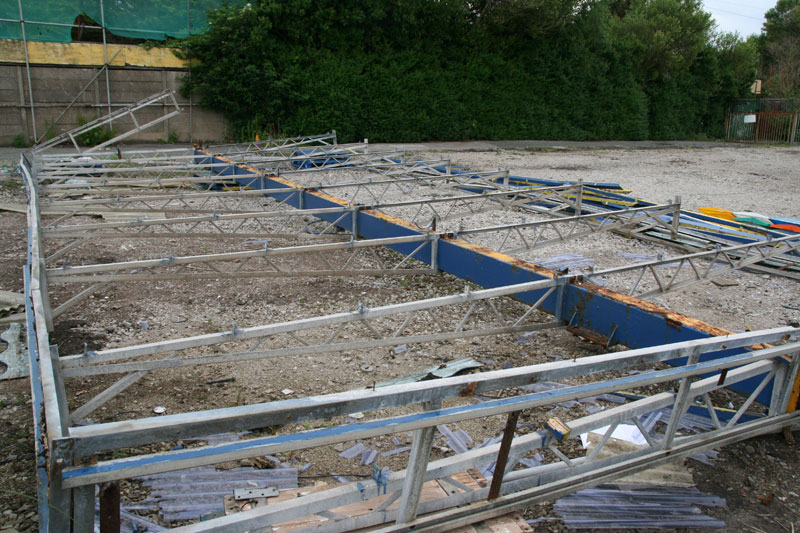 The canopy of the Sky Ride station, prior to dismantling and removal.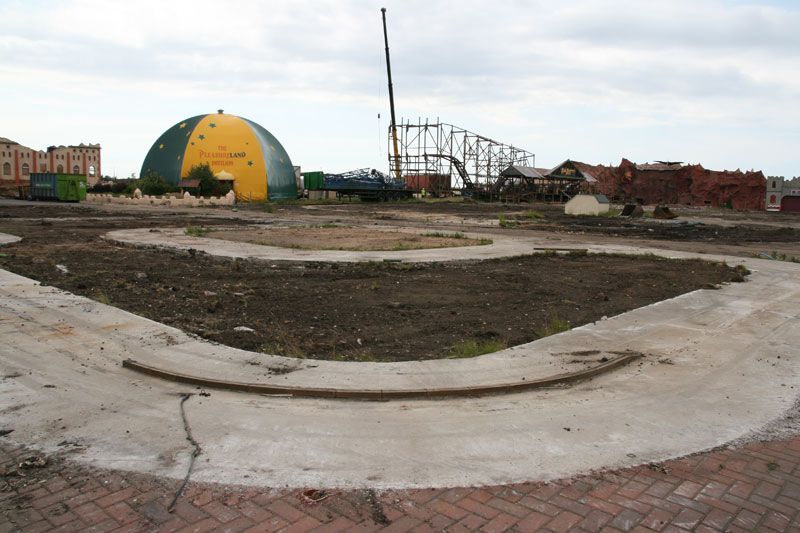 A general view of Pleasureland, looking towards the partially dismantled Wild Mouse from the site of the former Desert Rescue children's ride.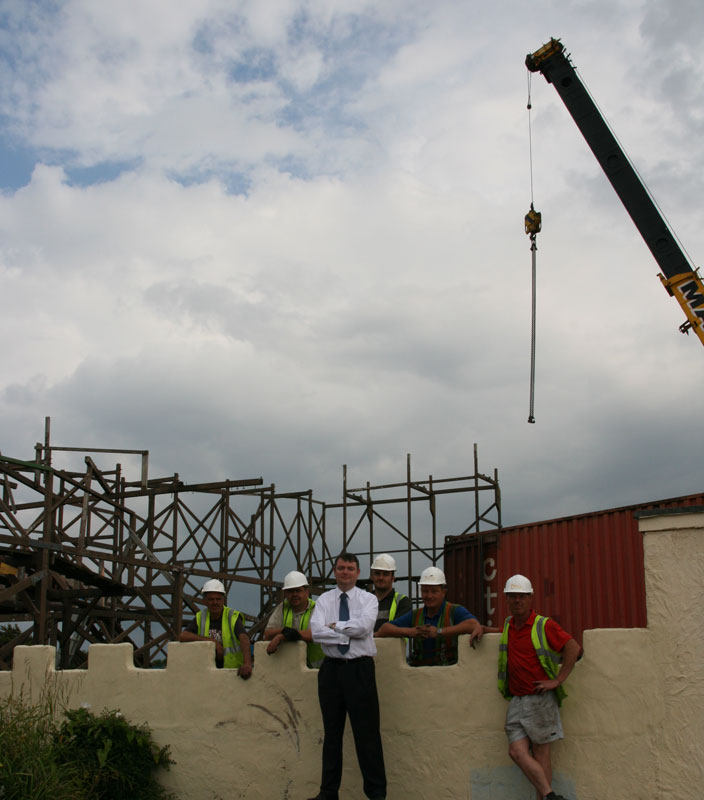 Nick Laister and five of the contractors dismantling the Wild Mouse roller coaster, which can be seen behind.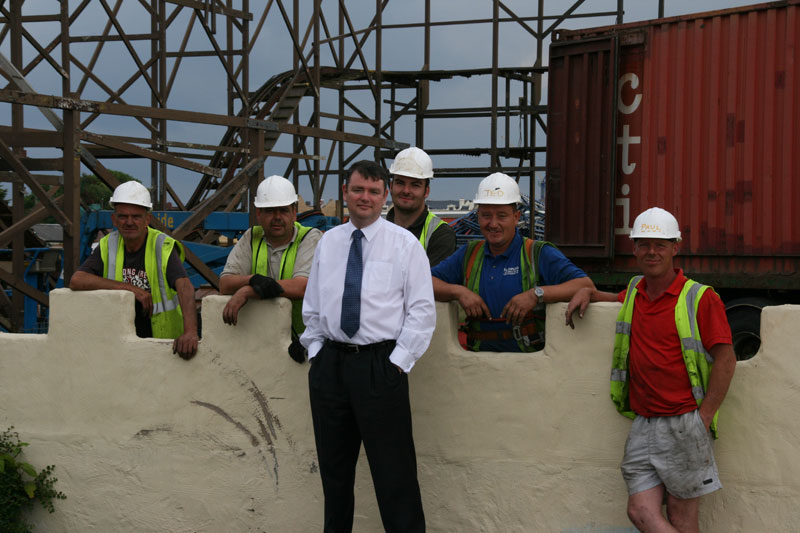 The Save Dreamland Campaign team dismantling the Wild Mouse roller coaster, with Campaign leader Nick Laister.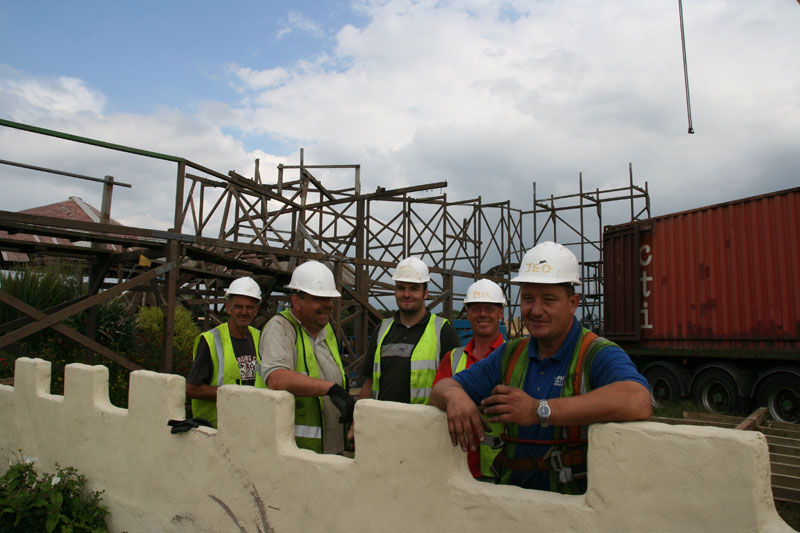 Five of the nine-strong Save Dreamland Campaign team, which is dismantling the rides at Southport's Pleasureland. Jed Hopkinson, right, is in charge of the team, having recently built the new Knightmare roller coaster at nearby Camelot Theme Park.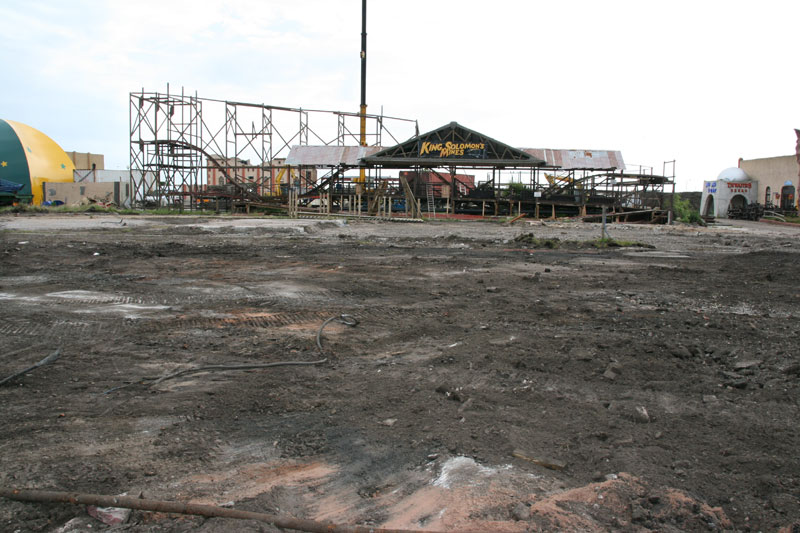 A general view of the partially dismantled King Solomon's Mines (Wild Mouse) coaster.