After the interval we were treated to a screening of O Dreamland. This landmark short film was made by Lindsey Anderson in 1953. Anderson made a total of 15 documentary films in the 40s and 50s and won an Oscar for Thursday's Children, a film about the Royal School for the Deaf in Margate. While here he saw an opportunity for another project and O Dreamland was born.
Next up was Just for Fun, an American documentary made in 1997 that features a real-time ride on the Scenic Railway.
Our last speaker of the day was Nick Laister, the Founder of the Save Dreamland Campaign. Nick explained how he had set up the Campaign, how it had grown, and the progress made.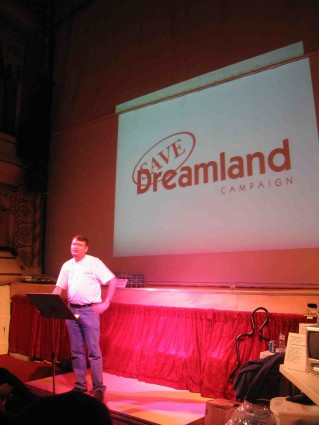 Nick Laister takes to the stage (Photograph courtesy: Richard Foster)
Nick then explained why Dreamland should be saved, and gave an insight into exciting new proposals for the park which the Save Dreamland Campaign had been working on with one of Europe's biggest theme park chains. Finally, he set out exactly what the Campaign will be doing over the coming weeks and months.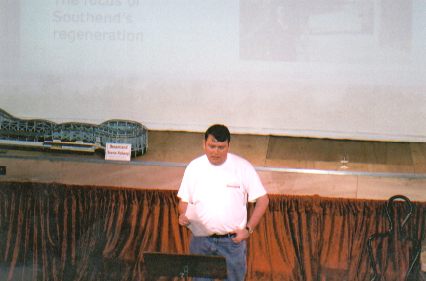 Nick Laister talks about Dreamland's future.
Nick then introduced Dave Collard, Scenic Railway Brakeman, onto the stage. They were joined by Richard Foster, Justin Garvanovic and Sarah Vickery for a lively Question and Answer session.
The day was rounded off with a visit to the Park and group shots by local press in front of the Scenic Railway. The subsequent ride on our much-loved coaster was an undoubted highlight of the day.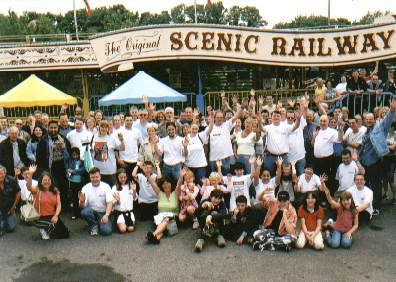 The press photograph campaigners by the Scenic Railway.

Colin Kiddell, the man behind the Scenic Railway Trust, pictured with brakeman Dave Collard.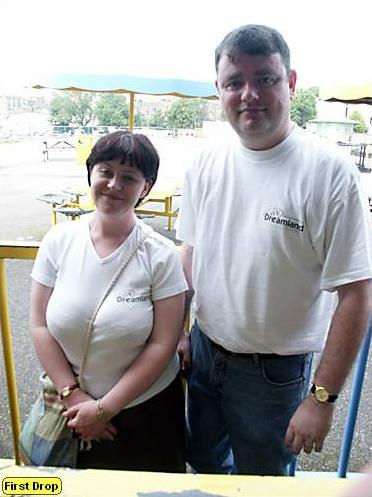 Sarah Vickery and Nick Laister at the Scenic Railway (Photograph: First Drop).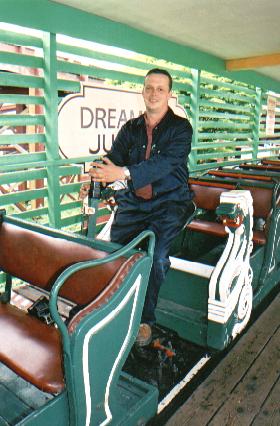 Brakeman Dave Collard waits for campaigners to board the train.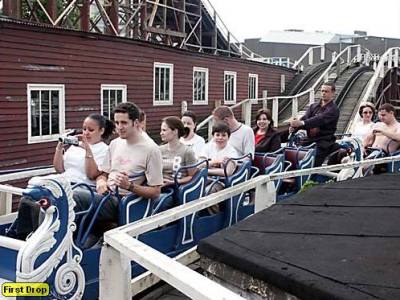 Campaigners take their first ride of the day on the Scenic Railway (Photograph: First Drop).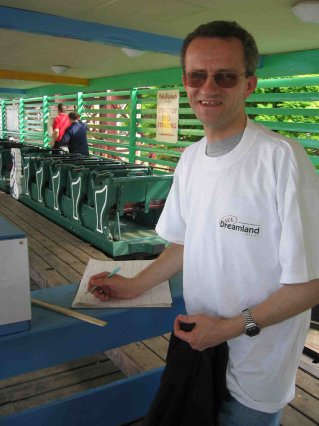 Save Dreamland Campaign member Martin Porter signs the Scenic Railway guestbook (Photograph: Richard Foster)
Back in 1988, the first ever Roller Coaster Club of Great Britain trip was held at Dreamland. Four people from that small group of coaster pioneers attended the Save Dreamland Convention: Justin Garvanovic (co-founder of the RCCGB), Richard Faulkner (former Scenic Railway brakeman) and RCCGB founder members David Wragg and John Musk. This was the first time they had all got together since that club trip in 1988.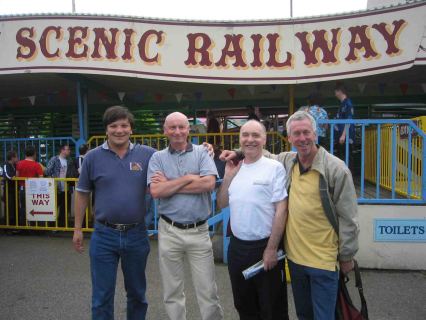 The Class of '88: (l to r) Justin Garvanovic, Richard Faulkner, David Wragg and John Musk (Photograph: Richard Foster).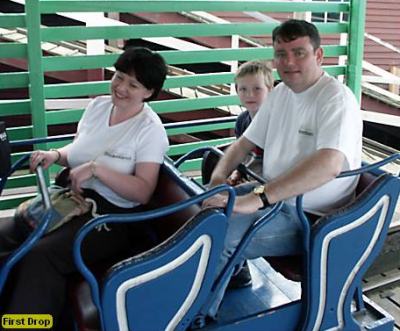 Nick Laister and Sarah Vickery take a ride on the Scenic Railway (Photograph: First Drop).
Click here for the BBC News report of the Convention