Attractions along the Southport's Front
Anyone remember The Log Runner from the eighties? themagiceye does...
It was situated next to the Slide Park where the Go Karts last operated - a short walk from the main hub of Pleasureland.
It was a very intense ride and took the 'impossible' bend with great speed.
I remember, once, discovering teeth marks in my right kneecap when I got off! I'm not even sure they were mine!
It was a watersplash ride and you went round twice. It was great fun!
I mentioned The Slide Park before. Does anyone out there remember it?
It was advertised as: "Europe's First".
I remember walking past it. I never went in there, though...
And anyone remember the walkthrough 'funhouse' below on the front in 1980?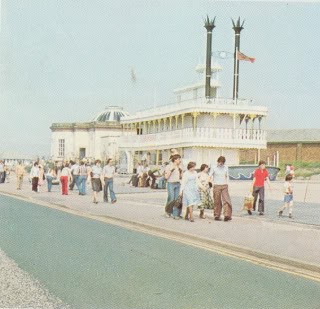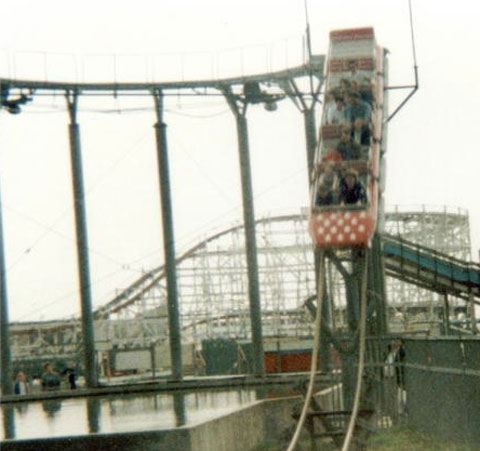 The Log Runner in the 1980s. Photograph: Martin Pavion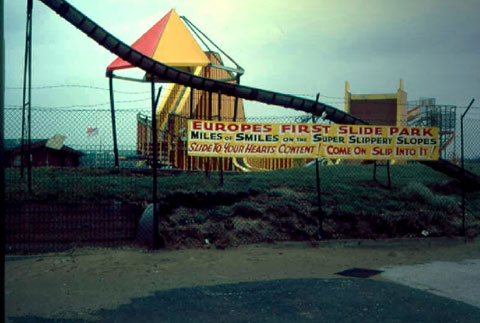 The Slide Park adjacent to Pleasureland. Photograph: Roving Eye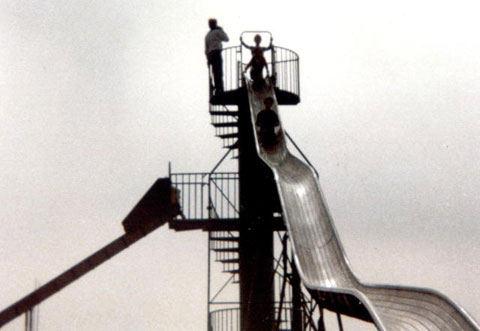 The Slide Park. Photograph: Martin Pavion