After visiting this family favourite let's pay a call to the central Welsh resort of Barmouth.

This small seaside town sits at the mouth of the River Mawddach close to the Snowdonia National park.

I have only ever visited the place on one occasion and found two small funfairs on the seafront.

I'm not sure who owned either park. I think the family name of Harris was connected with one park.

Here was an old Waltzer, complete with birdcage roof, and a set of Dodgems with an assortment of kids rides and stalls.

Just five minutes walk away was another funfair which might have been owned by a company called Alldays.

This had a set of Gallopers, a small Astroglide, Dodgems, Waltzer and other smaller attractions.

This Waltzer was a modern Jackson-built ride complete with flat front.

I'm afraid that's all I can recall about these fairs, I'm not sure if either of them still operates today.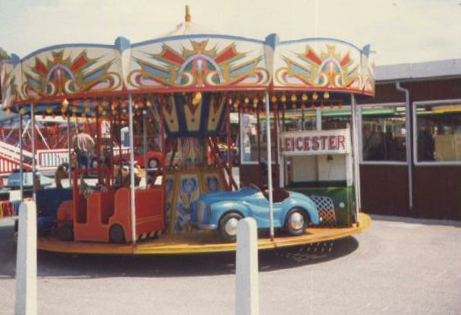 Kiddies Roundabout (possibly at Harris's Amusement Park), Barmouth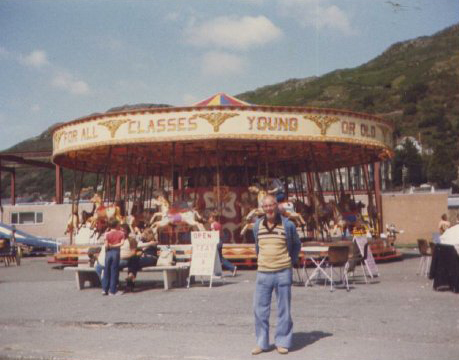 Gallopers at Alldays Amusement Park, Barmouth