When the park is closed for the winter I am made redundant.
In 2004 I worked for a short period as a 'silver service' waiter at Park Hall Hotel...But after an incident with an entertainer and a disagreement with the boss I left after 2 weeks!
During 2005 I didnít find a full time job outside of Camelot so I applied for section leader for the 2006 season. However, as I mentioned earlier, I wasn't successful.
I have recently applied for a few jobs outside the park and I have an interview soon with Northern Rail for a job as a conductor based in Liverpool.
I hope I'm successful but sadly if I am, it may also be the end of me working in Camelot.
As a Member of staff I am entitled to certain discounts. I get 12 park passes per year, 20% discount in the main shop and discounts at the Park Hall Hotel.
...and when we have a staff party in the Park Hall we get discounts for drinks so it's fun all round!
The Staff parties are legendary! It's just a nice atmosphere away from work when we can socialise and get to know everyone...and have a great laugh!
At the end of the season we have a Halloween-based party when everyone dresses up and celebrates. There are prizes for the best costume.
Quite a few celebrities have visited Camelot over the past few years. I have already mentioned John Barnes and Kerry Katona but here are a few others...
In my first year (2004) I meet Raji James who at the time played Ash Ferreira in Eastenders (he is also famous for starring in 'East is East').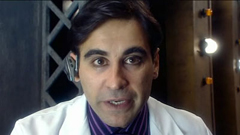 The day he came in I was operating the Leverets' ride. It was a very quiet day and I had only had a couple of people on all day when Raji came on with his wife and children. I didnít recognise him at first but I soon realised who he was.
When the ride finished I ask if he was from Eastenders. He replied "Yeah I am" so I shook his hand and he walked off.

During my first year I also saw Michael Le Vell who plays Kevin Webster from Coronation Street.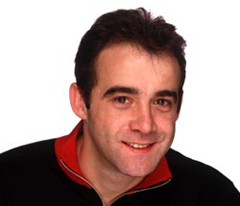 A fellow operator told me about him when she was operating the Dungeons of Doom. The ride had just broken down and she had to go and tell the queue what had happened and Michael Le Vell was at the front of the queue!
In 2006 Steven Gerard visited the park.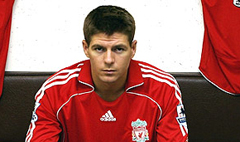 I was operating The Kingdom in the Clouds and the only time I saw him was when he came out of the bottom of Pendragons Plunge! A few of my fellow operators got their picture taken with him on their mobile phones and I remember on my break everyone was comparing photos with each other.
Although some people disagree with me, there is something for all ages at Camelot Theme Park and unlike Alton Towers or Blackpool Pleasure Beach there are no major queues.
It is such a shame that a theme park, which still remains true to its theme, is rumoured to be closing. If and when it does, it will be a very sad day.