Terror
on Church Street: Who was Who?
Apart from Fernando Quenard of course, just who were the people responsible for making Orlando's Terror on Church Street the success it was?

Monsters & Monsters is the Bilbao-based producer of these international horror installations. Ignacio Brieva, Creative Consultant for Monsters & Monsters Productions, was born in Madrid and supervised the original design of Terror on Church Street including set creation, special effects and realistic character makeup.

His artistic career began at the School of Dramatic Arts at the University of Madrid in the late '70s. His passion for magic led him to open the School of Dramatic Art with Juan Tamariz - a well known Spanish magician - in 1982. The school is dedicated to teaching the theory of magic and how it is applied in show business.

Ignacio has used his talents to create excitement at the European unveiling of products for such Fortune 500 companies as IBM, Tupperware and Proctor & Gamble.

Artistic Director Ignacio Brieva said that creating an effective house of horrors for Americans had been challenging:

"This (America) is the mecca of show business and theatre. Therefore I have been told, it's harder to surprise Americans because they've seen more.

American audiences want to be part of it. They participate whereas the Europeans want to be entertained - they are more passive.

The concept is the same as Europe, but this concept has been heightened to make you react to what you're seeing."

Ed Marzola worked with the company in setting up venues for the attraction. As well as Florida, Ed help set up venues in Seville and Malaga and both promoted and sold further installations following this.

He was instrumental in obtaining the 75 cars that became the core of the 'Hollywood Car Show'. It is thanks to Ed that much of this information on these pages has seen light of day. An interview with Ed can be found on page 7 of this article.

Maria de la Roza was responsible for the daily operations of the attraction and business office including personnel administration, box office management, marketing and advertising and continual renovation of the attraction.

Prior to joining the team at Terror On Church Street, Maria served as Director of Creative Services at Robinsons Marketing & Advertising Inc., where she was responsible for developing creative campaigns and supervising the flow of all creative and production projects. She has also served as an Account Executive for an advertising agency in Central Florida and Director of Art and Art History Departments at a large Orlando High School.

"We have a well-executed, well-financed attraction in an absolutely untouched entertainment niche, and at an appealing price...This is something you can experience as part of your evening's entertainment, either before or after dinner.

All (European attractions) have done extremely well. A big difference between Terror on Church Street and typical haunted houses is that Terror operates all year round (364 days a year).

Adding to its popularity is that people of all ages like to be scared. The attraction tries to be an equal-opportunity shocker.

...It's much tougher to scare adults. We are used to very high quality movies and attractions, so for us to be entertained in a scary way it has to be good quality."

David Clevinger supervised all the creative operations and was responsible for overseeing the attraction's restoration and improvement programme in addition to managing and scheduling the cast - "The Eternal Dwellers Theatre Company"

He is from Anchorage in Alaska and has a list of teaching,
technical theatre, acting, design and directing credits to his name.

David worked with the WED Design Team at Walt Disney World, Florida, and prior to joining Terror on Church Street in February 1992 had spent eight years as Managing Artistic Director of The Ice House Theatre in Mr. Dora. Periodically he also served as Guest Artistic Director at Theatre Winter Haven.

Jack Neiberlein was the Assistant Director. He spoke about working at Terror on Church Street in HAUNTED ATTRACTION magazine. The article appears on the next page.

Gerry Chavez was the general manager of the attraction in its opening year: "There are many things you can tell about, but this, you live...You don't see it, you live it. You experience it. It's a sensation."

Stephanie Nelson (Williams) was the marketing coordinator for the attraction working closely with Maria de la Roza.

Alan Ostrander was make up artist.

The Yellow Man was the scary figure the actors were rumoured to see every now and again in the Terror On Church Street attraction. David Clevinger was quoted at the time as saying: "It's gotten so there are some nights when I won't go in certain rooms".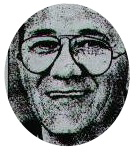 The man who invented Pasaje del Terror and Terror on Church Street: Fernando Quenard.



A publicity shot for a Spanish Pasaje del Terror: Ignacio Brieva, Anthony Perkins and Miryam Servet (a producer).

Ed Marzola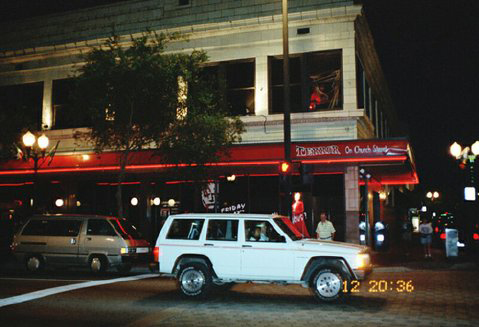 The exterior of Terror on Church Street