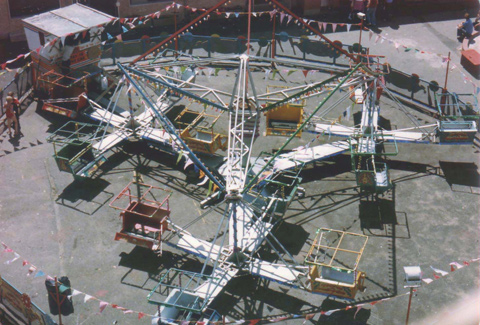 In 1977 the Twist was moved to a prime position. This photograph was taken prior to opening, from the top of Reggie Day's Big Wheel in 1978. The ride is in the process of being decorated for Carnival day. The frames for the canopies are visible above each car.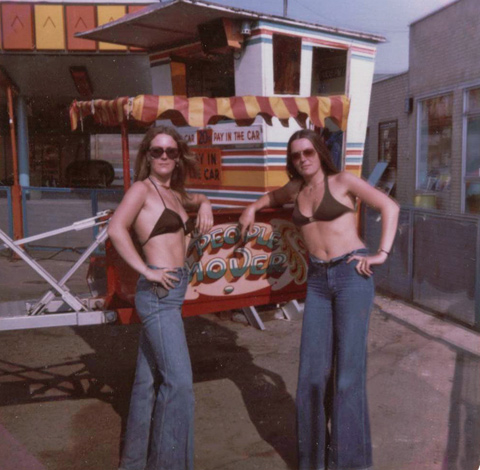 1978: Debbie D (from Dodgems) and me. What a pair of poseurs!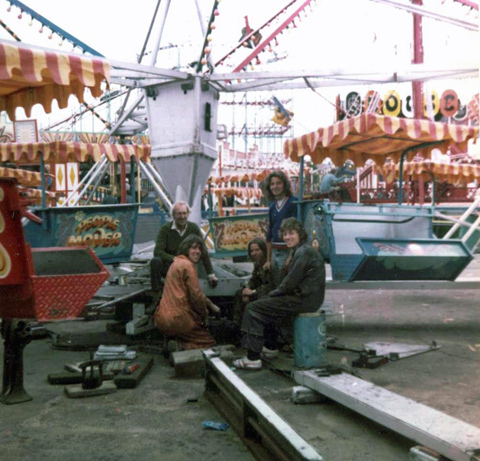 1978: The Twist breaks down. From left to right: Len M - Barry J - Tottie - John A - Jamie. Picture also shows the Twist with her 'canopies'.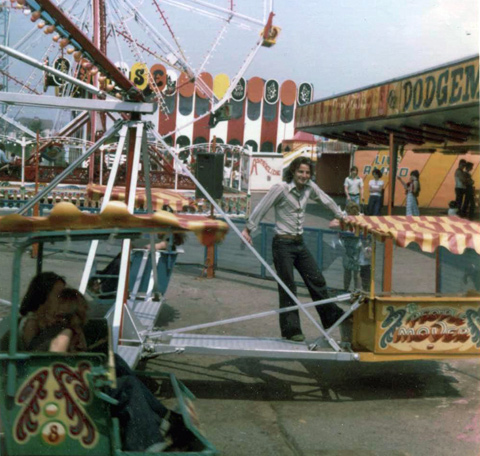 1978: John A, money-taker extraordinaire. It is difficult to believe but John could jump on and off the Twist when it was running at full speed. Apart from being bonkers, he was extremely quick and efficient. He was an essential part of running the Twist, especially on very busy days.