VIKINGAR'S LAST STAND (PART 6)
Article by Gary Radice, Nick Laister, Dave Boardman, Ash Stanworth, John Forknall, Fraser Grant, John Burke, John Phillips, Gordon (from Holland), Brian McCormick, George Drew, Ryan, Gary Amos
Article: Added January 2006
Many thanks to John Burke for the following:
The Water Chute is a ride with origins way back in the early days of fun parks. Blackpool Pleasure Beach had one in the early years of the century. However it was removed to make way for other rides and a water chute ride did not re-appear on the park until the late 1970s.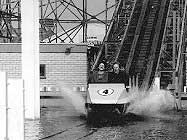 The Water Chute, Blackpool Pleasure Beach. Image: John Burke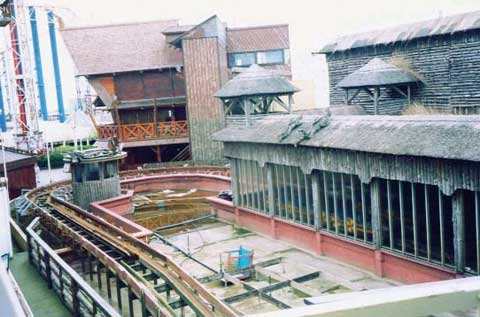 The disused Vikingar with pool drained in late October 2004. Image: Gary Radice