Dreamland: The Godden Years
From 1996 onwards, Dreamland was owned by Jimmy Godden. With many years' experience in the amusement park industry, having operated Folkestone's Rotunda Amusement Park since the 1970s, Godden made many changes. Dreamland was gradually downsized through during the Godden years, but here are just some of the rides and attractions that could be seen as Dreamland entered a new Millennium...
All the images in this Gallery are available to buy as high resolution 8"x10" colour prints at £5 each. You can also turn your favourite photograph into a special Dreamland gift. Choose from the following gift options (click on each option for more details): Mouse Mats, T-Shirts, Mugs, Jigsaw Puzzles or Place Mat Sets. The gifts are offered by Joyland Books.

Image Code 62: Carved dragons heads on the Scenic Railway trains.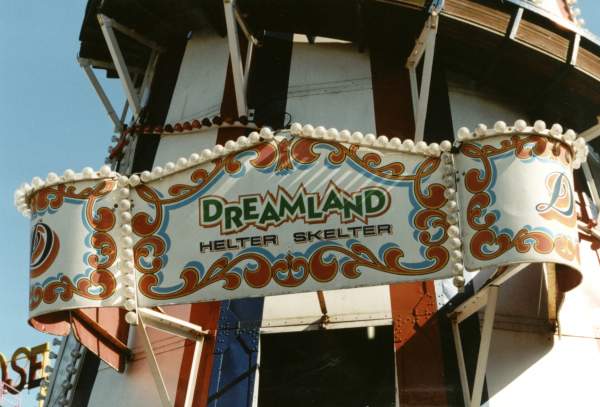 Image Code 65: Dreamland's Helter Skelter sign.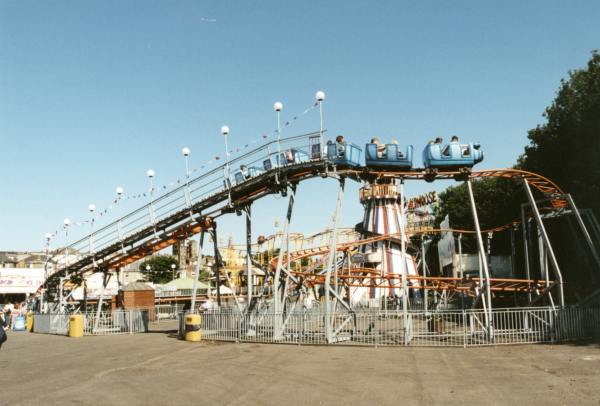 Image Code 67: The Blue Coaster built by L&T Systems, 2001.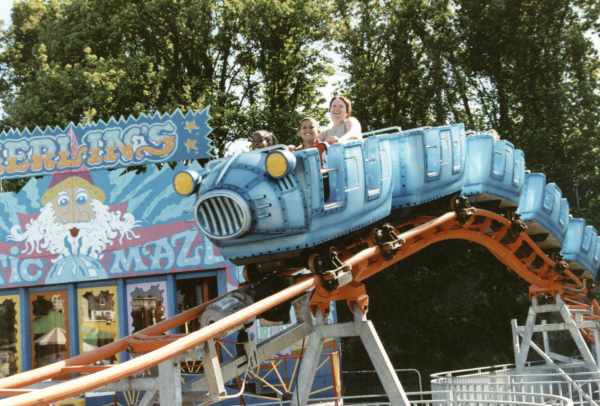 Image Code 69: The Blue Coaster in action.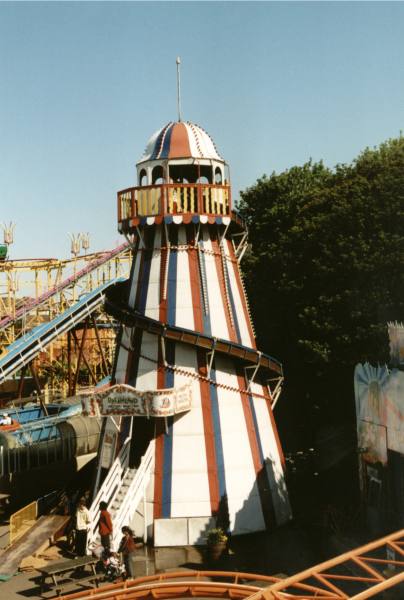 Image Code 75: The Dreamland Helter Skelter was built by Supercar in 1980.
Return to Joyland Books for the biggest selection of amusement park books on the Web!