Dreamland: The Ian Mansfield Collection
Save Dreamland Campaign member Ian Mansfield took several photographs of Dreamland in the 1980s. Thankfully, he has shared them with us all in this new gallery.

The Apollo ride is 1986. Note the gondolas travelling around the outside of the ride; in later years the ride was converted to a large chairoplane and renamed Heatwave.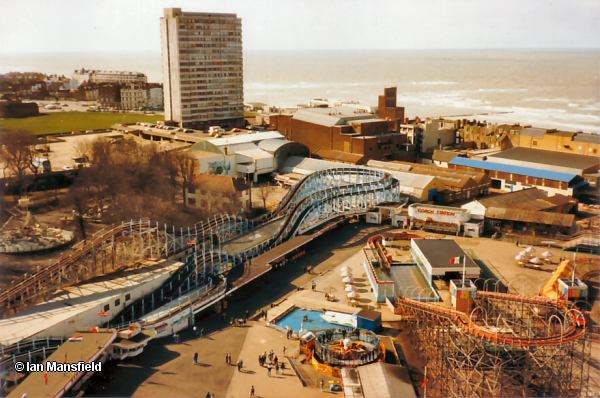 View from the Big Wheel in 1986. Note the Water Chute to the right and the 'house' behind the Scenic Railway.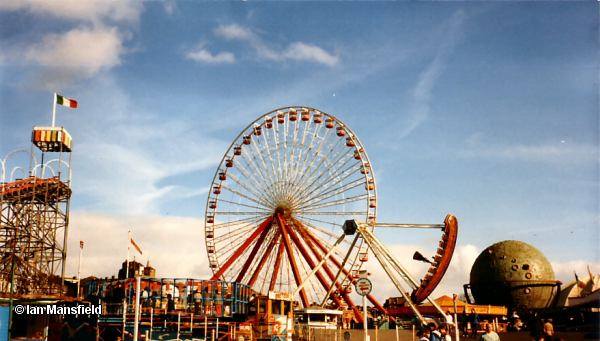 A general shot of the park in 1986, with the Water Chute, Meteor, Big Wheel, Pirate Ship and Apollo all visible.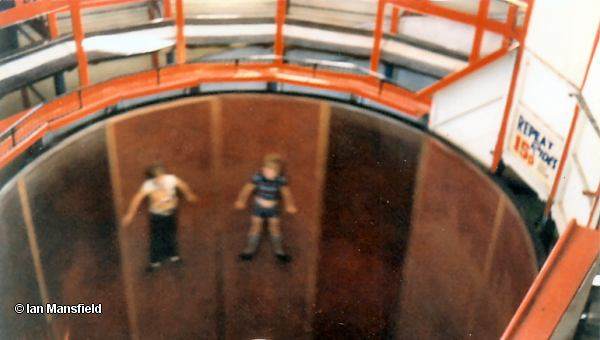 The Rotor ride in 1982. Note the sign saying "Repeat Rides 15p". The small boy on the right is none other than Ian Mansfield himself!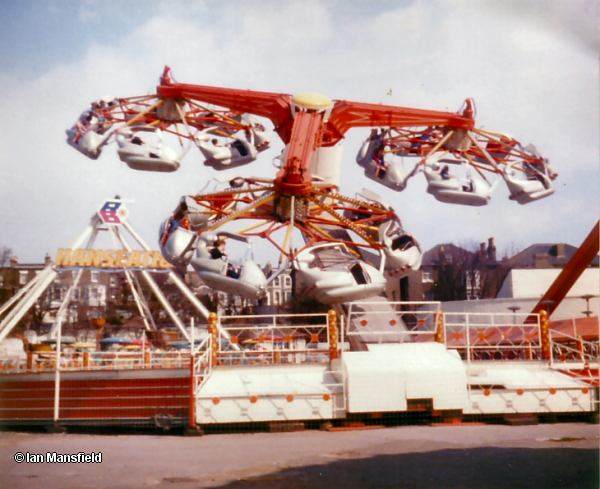 The Tri-Star and Pirate Ship in 1984.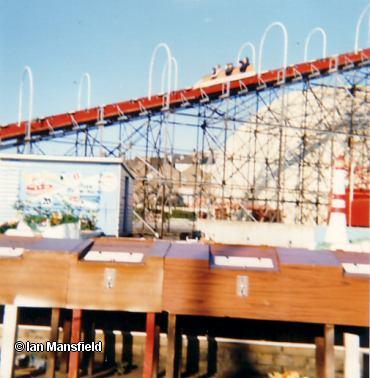 The Water Chute in 1983.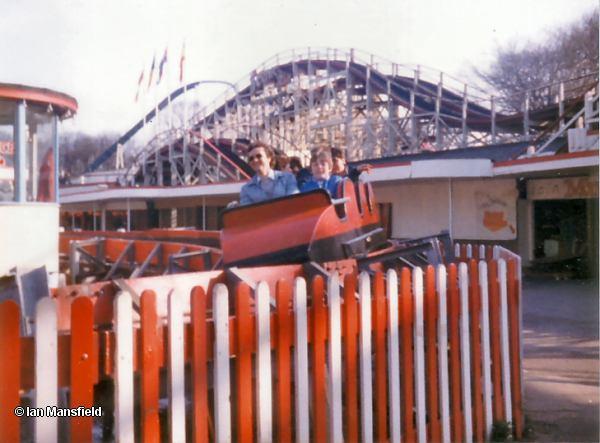 The Water Chute in 1984.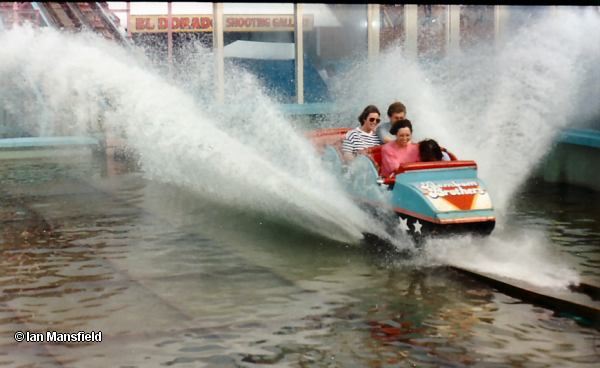 The Park's own on-ride photography of the Water Chute.
Return to Joyland Books for the biggest selection of amusement park books on the Web!