Click here for the latest news
Sunday, 28 February 2010
The Something for the Weekend on 3 April event is previewed in Kent News.
Sunday, 21 February 2010 UPDATED
The Dreamland Trust has today announced a special event for the Easter weekend: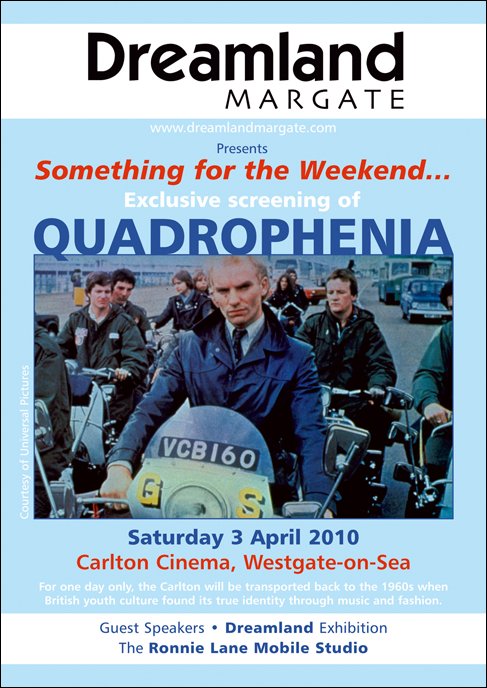 Click on the image below for a larger PDF version.
Monday, 15 February 2010
BBC Radio Kent broadcast a Dreamland feature on the Breakfast show this morning with interviews with the Dreamland Trust's Audience Development Officer Jan Leandro and Project Archivist Graham Ward. Listen (.wav file, 60MB). It also appears on the BBC Kent website. BBC TV South East also featured an interview with Graham Ward on the evening news at 18.30.
Friday, 12 February 2010
Dreamland is pictured in an article in today's Sun newspaper focussing on the decline of Margate.
Sunday, 7 February 2010
A number of meetings have taken place over the past few weeks as plans for Dreamland Margate move forward, the most significant of which was a Client Group meeting held in London on 21 January 2010, attended by Nick Laister, Susan Marsh and Jonathan Bryant on behalf of the Dreamland Trust. Also in attendance was Derek Harding of Margate Renewal Partnership, Toby Hunter and Peter Beck of landowners MTCRC and Nick Dermott of Thanet District Council.
The Isle of Thanet Gazette featured a small article on the Dreamland Trust's new staff getting to work:
Click here for the latest news
Return to Joyland Books: for the biggest selection of amusement park books on the Web!