Fernando Quenard and The original Pasaje del Terror
The original Pasaje del Terror was located in Mar del Plata, Argentina! This important coastal resort (which is 414kms from Buenos Aries) boasts an excellent aquarium and has a casino that stays open all hours.

But who exactly was the originator, driving force, creator and main idea man responsible for the whole Pasaje del Terror concept?

One Mr Fernando Quenard.

An Argentinian native, Fernando (seen on the left in the photo to the right) is a graduate of the Fundacion de Altos Estudios en Ciencias Comerciales (School for the Studies of Commercial Sciences), a private college in Buenos Aires.

During his long career in communications, Fernando has worked in almost every aspect of the entertainment industry from television and radio to theatre.

As a publicist, he was responsible for setting up and promoting fairs in his native Argentina and later produced many shows throughout Europe including "Hollywood Cars" - a large display of cars used in famous movies.

Fernando has also produced television and radio commercials and co-produced the 1983 Argentinian production of "Hair".

Fernando Quenard's original Pasaje del Terror idea started out as an elaborate production staged by a group of local actors. The production was so well received that Fernando refined it for touring throughout Mexico and Spain: "We were wondering what would happen if the statues in a wax museum suddenly came to life...We decided to try it, and I went to work on producing what became Pasaje del Terror."

By the way, the gentleman on the right in the photo above is none other than the late great actor Anthony Perkins, he of Psycho fame. Much more about him later!

So where does Terror on Church Street fit into all this I hear you ask...


This is the original Pasaje del Terror located in Mar del Plata, Argentina.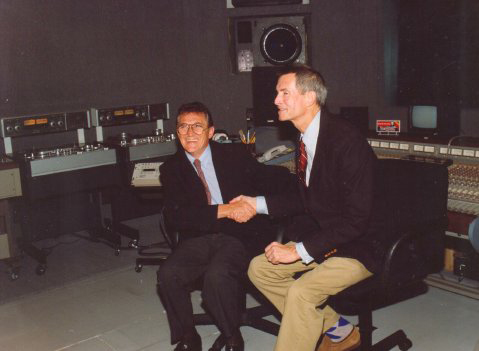 Fernando Quenard (left).