Whenever people asked what time the Log Flume opened we told them we had to wait for the tide to come in!
Sometimes it is the staff who get it wrong, like the new employee who was sent to operate the Log Flume but didn't know how to get on the ride so he just joined the back of the queue.
Unfortunately it was an illumination weekend and it took over two hours for him to get to the front of the line!
One family seriously thought that they could get the train back home to Leeds from the Pleasure Beach Express south station.
BITSoftheBEACH:

The Steeplechase opened in 1977.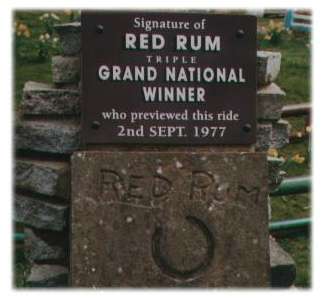 When it was opened none other than the famous racehorse Red Rum was in attendance - He certainly left his mark on the day...And not just his autograph!
)