Dreamland Says 'Goodnight' (Part One)
Saturday 4 September 2004 was the night that the Save Dreamland Campaign bid farewell to the park and the Scenic Railway, hopefully only for the year, but possibly forever. Starting at 7pm, the Scenic Railway was open until midnight and beautifully illuminated. It was a fantastic evening, with a very large turnout of campaigners. Below we present the evening in photographs. Unless otherwise stated, the photographs are courtesy of Justin Garvanovic of the European Coaster Club.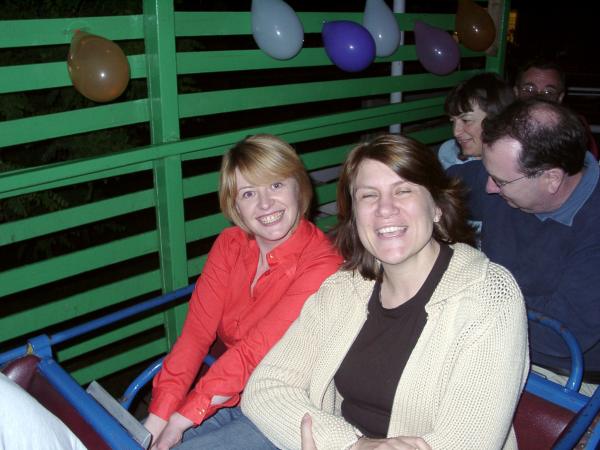 Event organiser and Local Campaign Co-ordinator Sarah Vickery (left) takes a ride on the Scenic Railway with campaigner Anita Simons. The station was specially decorated for the night's event.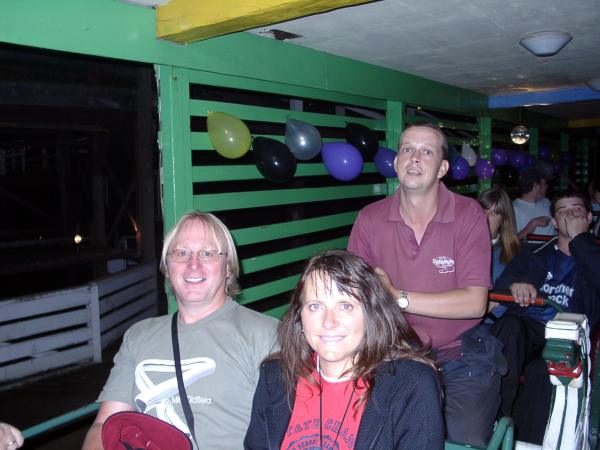 Brakeman Dave Collard prepares to take a train out of the station. Getting ready to ride are Gez and Cheryl, who had travelled from Birmingham for the event.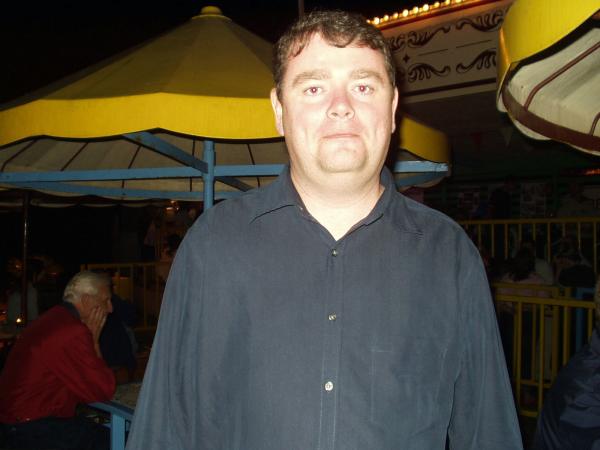 Campaign Leader Nick Laister arrives at the event after driving down from Blackpool and prepares for his first ride of the evening. (Photograph courtesy: Susan Marsh)

Founder of the European Coaster Club and staunch campaign supporter Justin Garvanovic takes a break from unlimited riding. (Photograph courtesy: Susan Marsh)

Jean-Marc Toussaint (right), theme park designer for French theme park group Grévin & Cie and others, takes it all in his stride. Jean-Marc was one of several people who travelled large distances to join in the fun, having travelled from France specially for the event. To his left is campaign member Ian Mansfield who helped to organise last year's Roaring 20s Night.
Return to Photo Galleries Index
Return to Save Dreamland
Return to Joyland Books for the biggest selection of amusement park books on the Web!