Dreamland: Through the Years (Part Five)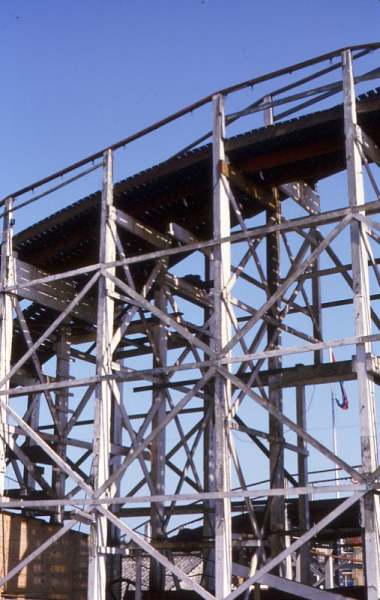 The wooden structure of the Scenic Railway.

Riding the Scenic Railway at dusk in the 1980s.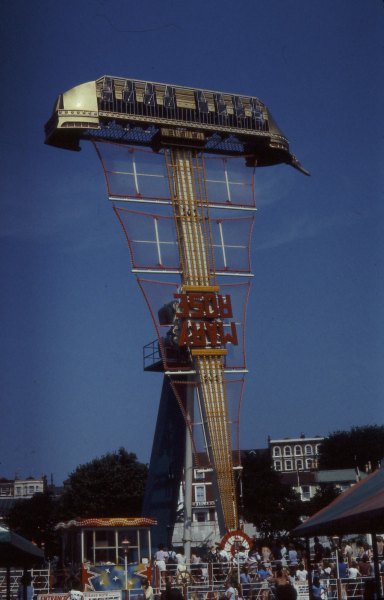 The Mary Rose ride, one of the most fondly remembered of all the attractions in the Bembom era.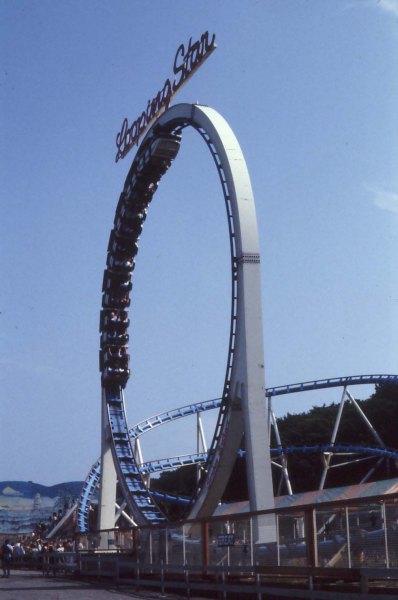 The original Looping Star coaster enters the huge loop. This was one of Britain's first looping roller coasters, following the Revolution at Blackpool Pleasure Beach and the Corkscrew at Alton Towers. Most roller coaster aficionados would regard this as the best of the three.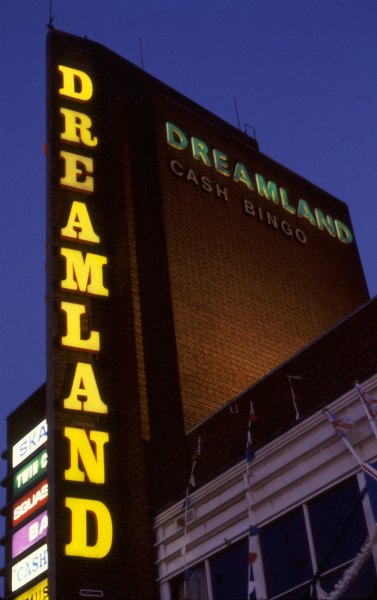 The Dreamland Cinema, a beacon for the Amusement Park along Margate's seafront.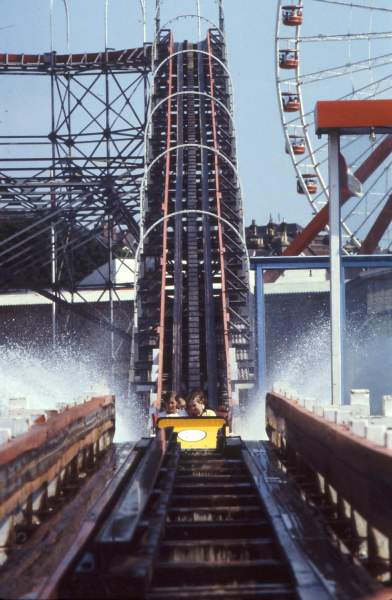 Splash! The Water Chute in action. This ride was installed in 1977, after being moved from the defunct Battersea Fun Fair, where it had originally opened in 1956. Other similar rides were located at Southend's Kursaal, Manchester's Belle Vue, Great Yarmouth's Pleasure Beach and Porthcawl's Coney Beach Amusement Park.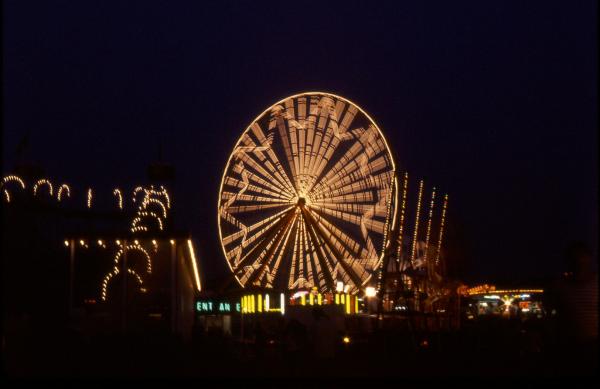 By night, Dreamland was a blaze of lights in the 1980s. This photograph shows the Water Chute, Big Wheel and Meteor.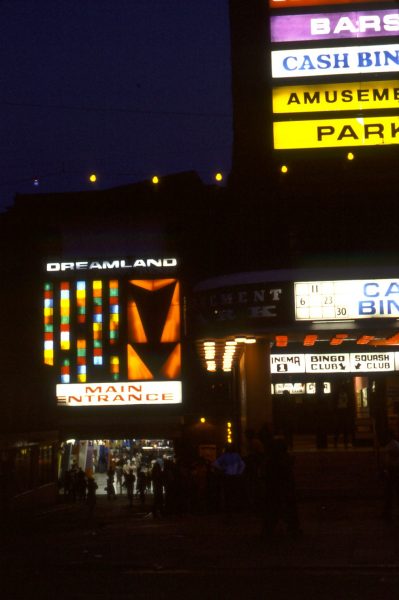 Dreamland's main entrance by night.
Return to Photo Galleries Index
Return to Save Dreamland
Return to Joyland Books for the biggest selection of amusement park books on the Web!