Dreamland: Through the Years (Part Six)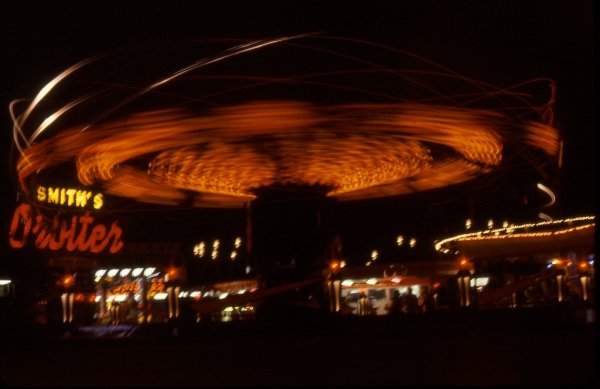 At night, Dreamland was a blaze of colour and excitement. This picture of the Orbiter in action was taken in the late 1970s, when the park was run by Associated Leisure.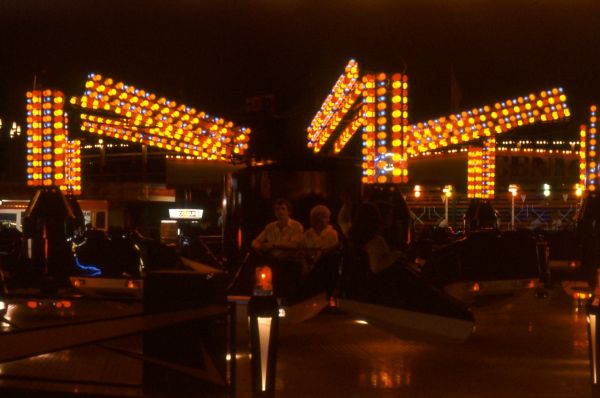 The Orbiter comes to a standstill.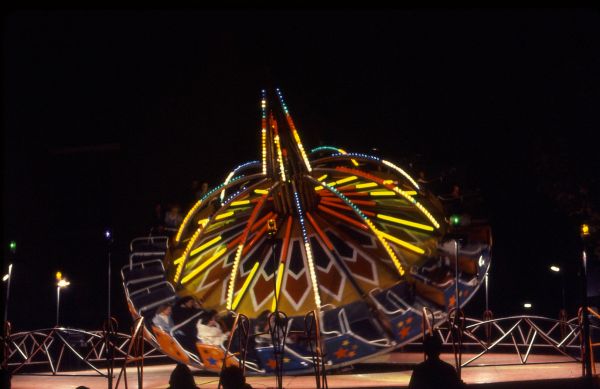 The Satellite ride in the 1970s.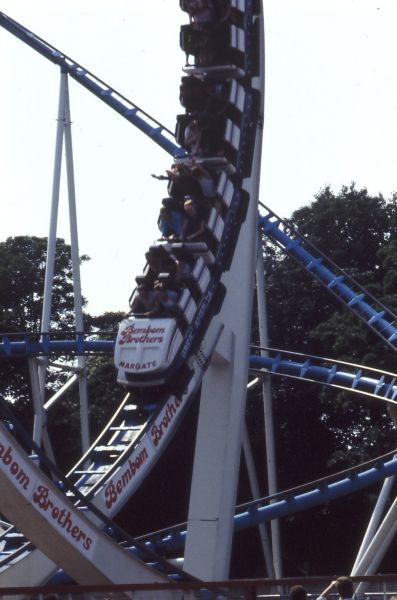 The famous Looping Star, one of Dreamland's major white knuckle rides of the 1980s and early 1990s.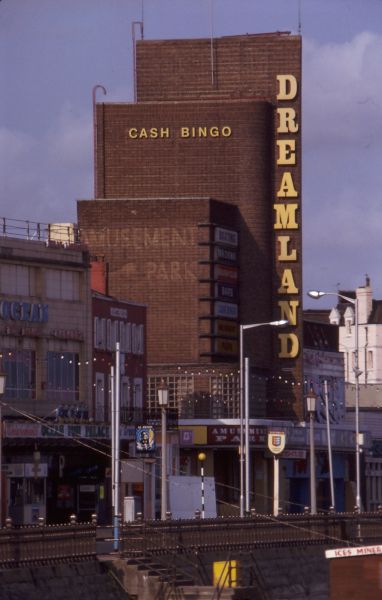 Dreamland has always been prominent on Margate's sea front, helped by its 1930s art deco cinema building. Note the "Amusement Park" sign that had been removed from the side of the building but could still clearly be seen.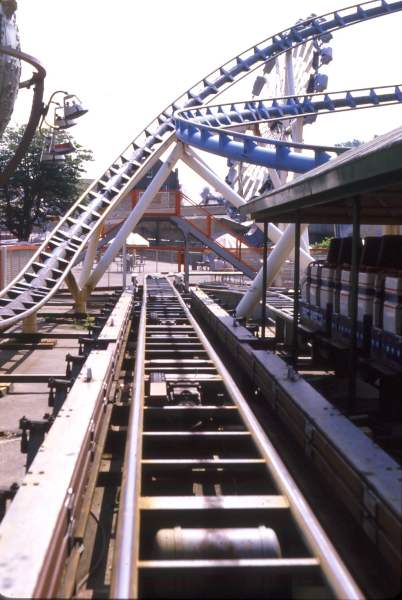 Front seat view! The Looping Star comes to a stop in the brake run. Note the spare train stored on the track to the right.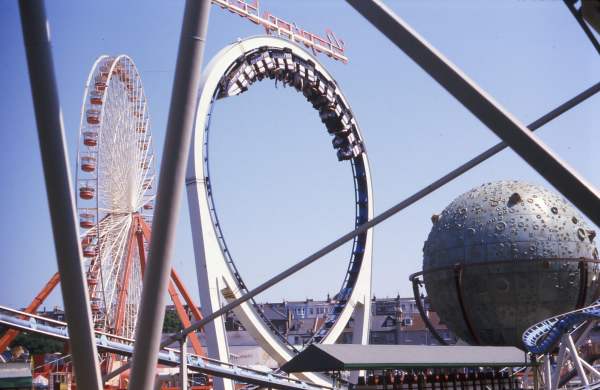 Round and round...the Big Wheel, Looping Star and Apollo rides.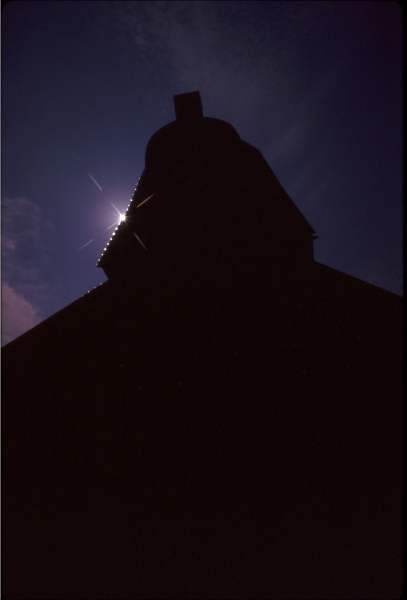 The Sphinx, which in this photograph looks menacing, was a fairly harmless fun house.
Return to Photo Galleries Index
Return to Save Dreamland
Return to Joyland Books for the biggest selection of amusement park books on the Web!