Dreamland: Through the Years (Part Nine)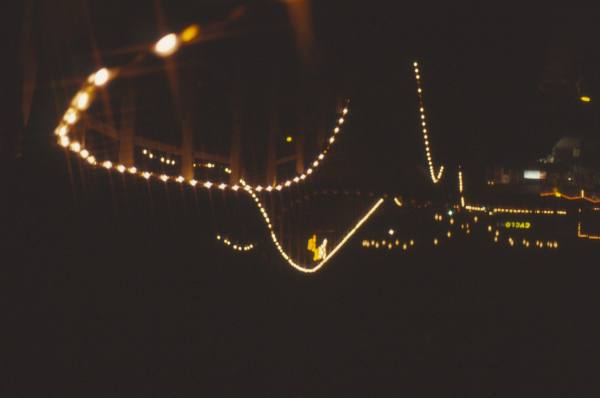 Dreamland at night.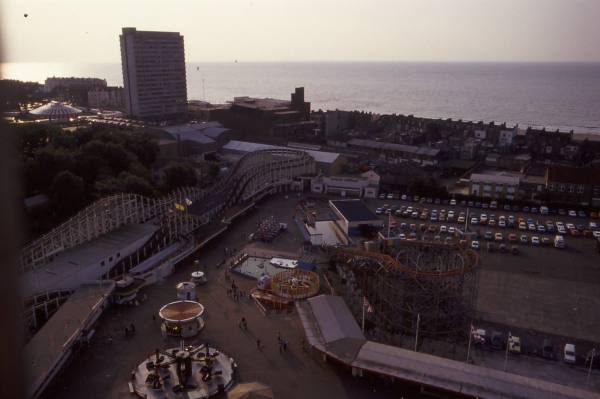 A busy day comes to an end at Dreamland in 1980. Note that the car park, which would be removed by Bembom Brothers to increase the size of the theme park, was still in use at the time. The car park was later reinstated by Jimmy Godden.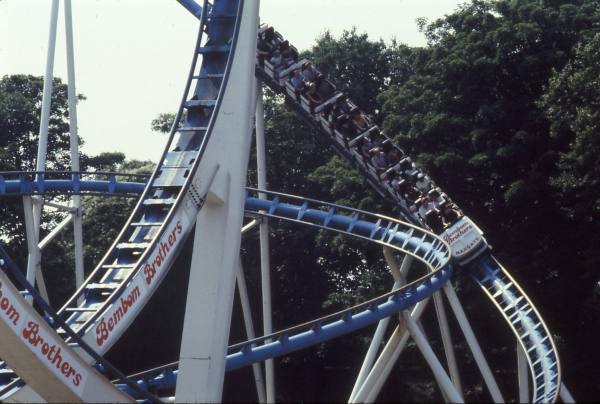 The Looping Star accelerates down the first drop, set against the wooded backdrop that has always been part of Dreamland's unique atmosphere.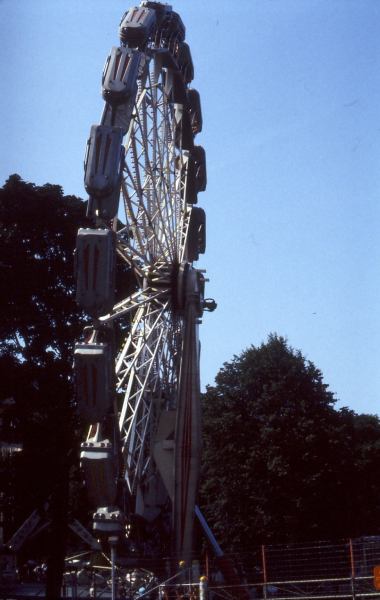 The Enterprise ride in its vertical position. This ride was introduced by Bembom Brothers and remained until the late 1990s.
Return to Photo Galleries Index
Return to Save Dreamland
Return to Joyland Books for the biggest selection of amusement park books on the Web!