Dreamland: Through the Years (Part Eight)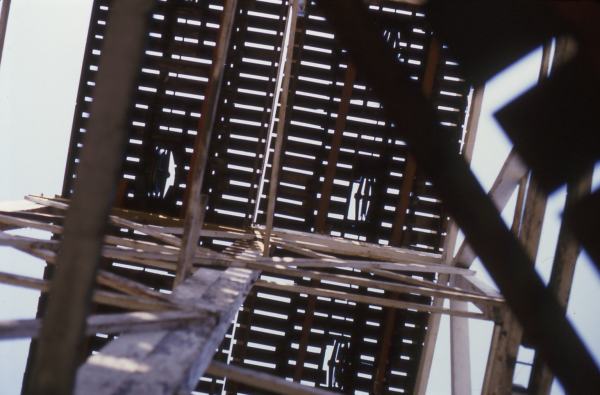 Looking up at the complex wooden structure of the Scenic Railway.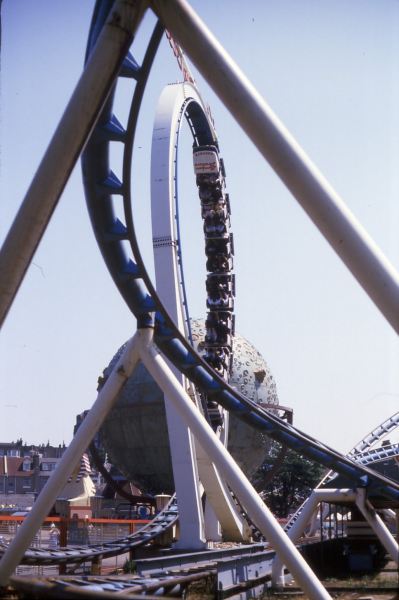 The Looping Star.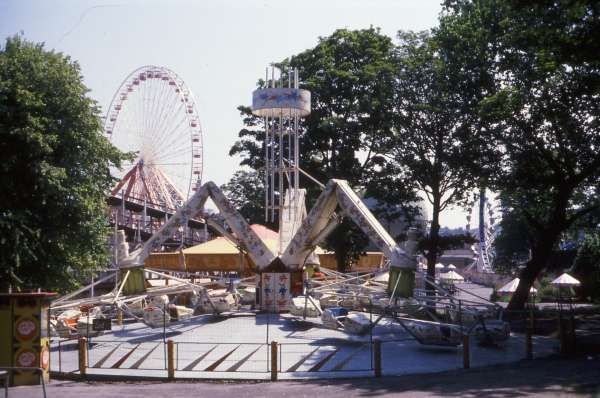 The Troika was a new ride introduced by the Bembom Brothers, and sat in the peaceful, wooded western end of the park.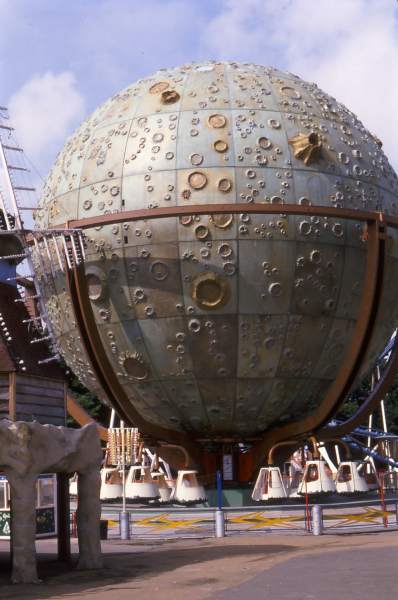 The Apollo ride awaits passengers. To the left of this picture can be seen the River Caves. River Caves still exist at Pleasureland (Southport) and Pleasure Beach (Blackpool). Sadly, the Dreamland River Caves are no more, having been removed by Bembom Brothers. A similar ride was added by Jimmy Godden inside the Cinema building in the late 1990s (Stowaway), but - due to its hidden location - the ride was not a success.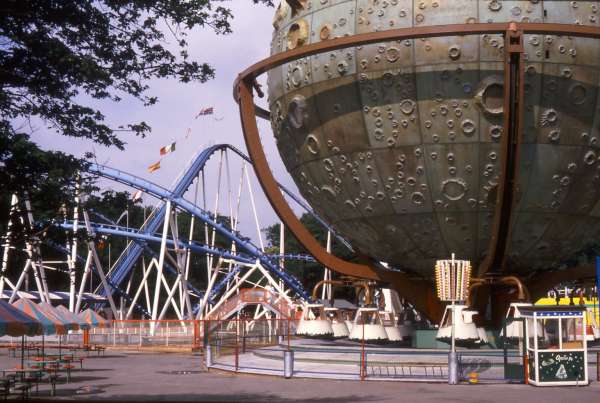 Another view of the stationary Apollo ride. This ride was rebuilt in as the Heatwave in 1991, with the gondolas removed to be replaced by chairoplane-style swings. The ride is still in operation at Lightwater Valley in North Yorkshire.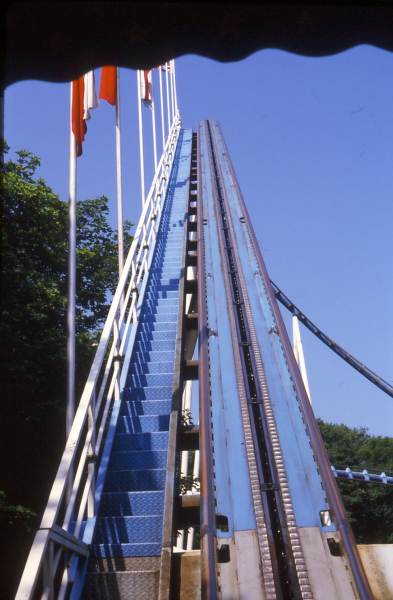 Climbing the lift hill on the Looping Star.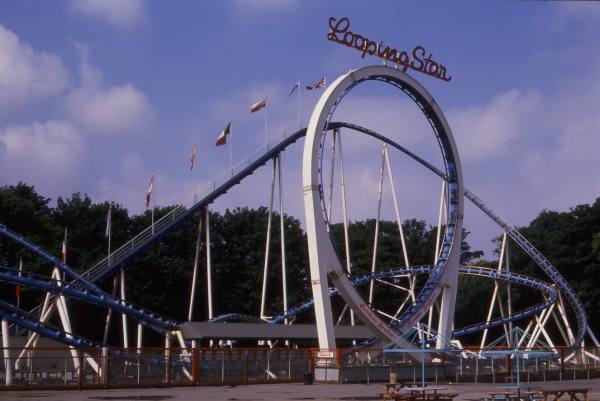 The Looping Star was a popular ride throughout its stay in the park (1982-1995). The ride currently operates at another Bembom park in the Netherlands.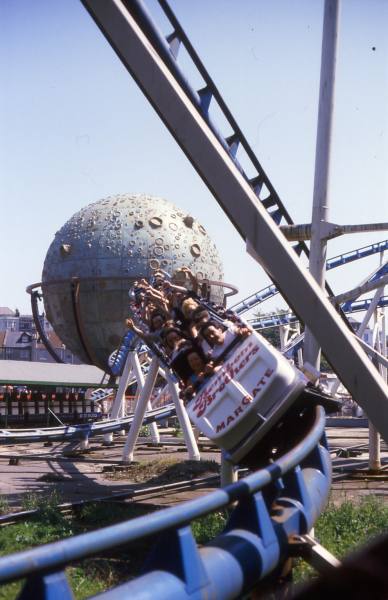 A close-up of the train negotiating the twists towards the end of the ride.
Return to Photo Galleries Index
Return to Save Dreamland
Return to Joyland Books for the biggest selection of amusement park books on the Web!