Dreamland: Through the Years (Part Seven)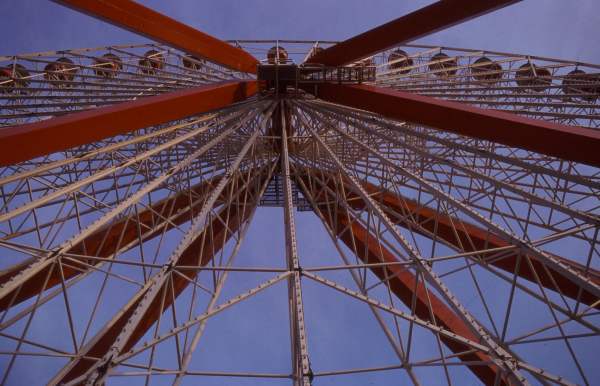 The towering Big Wheel; at the time this was Britain's biggest wheel (almost 150 feet).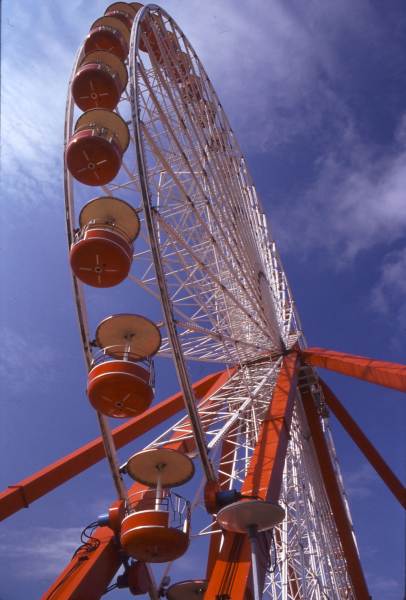 Another view of this landmark attraction, installed by Associated Leisure in 1980, and removed by Jimmy Godden in 1997 after dominating the Margate skyline for 17 years.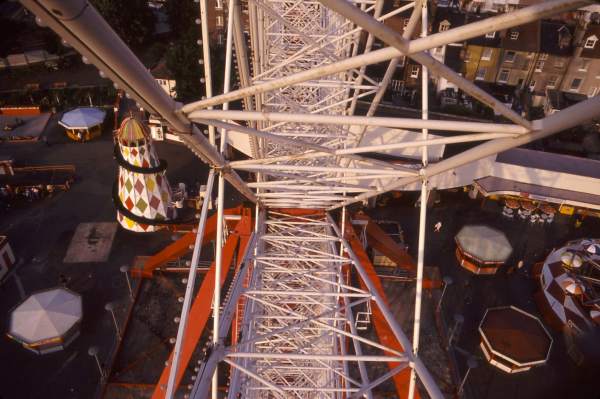 The Big Wheel was no less imposing when viewed from the top; this view was taken in 1980, its first year of operation, when Dreamland was owned by Associated Leisure.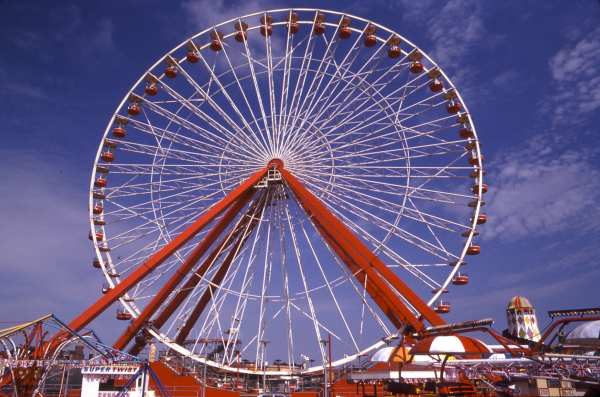 The brand new Big Wheel in 1980. Note that the rides surrounding the Wheel in this period were mainly travelling fairground rides. This would change the following year when Bembom Brothers acquired the park.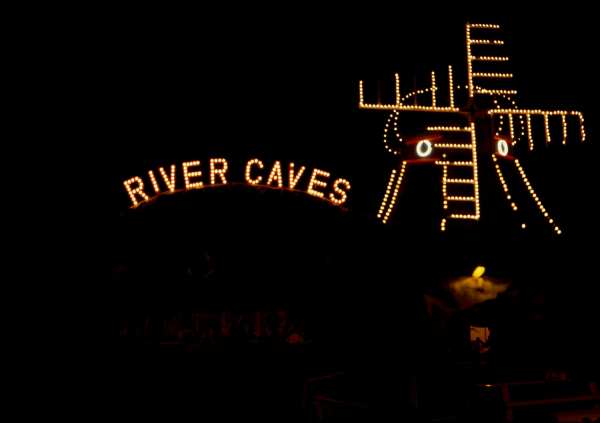 The much missed River Caves ride, pictured in the late 1970s at night.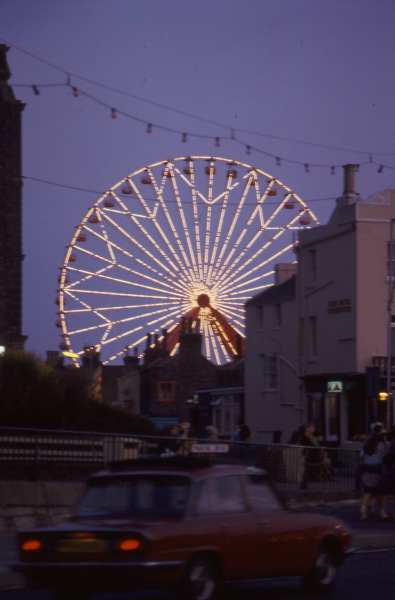 The Big Wheel could be seen across Margate, as seen from this photograph taken shortly after the ride first opened.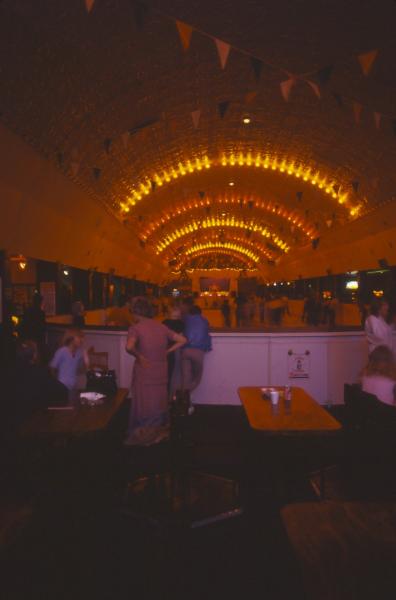 This area could be found to the left of the main entrance concourse. This picture was taken towards the end of the Associated Leisure era.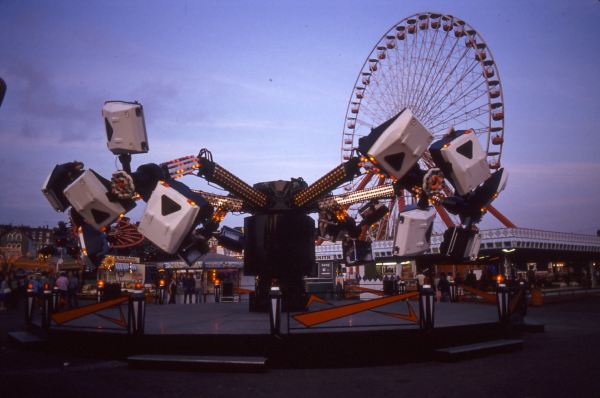 Dusk falls on Dreamland in 1980, with rides still in action.
Return to Photo Galleries Index
Return to Save Dreamland
Return to Joyland Books for the biggest selection of amusement park books on the Web!