Final Weekend Photo Gallery
Page 2 of 4
The ever-popular Moonraker jet ride in operation on the final weekend.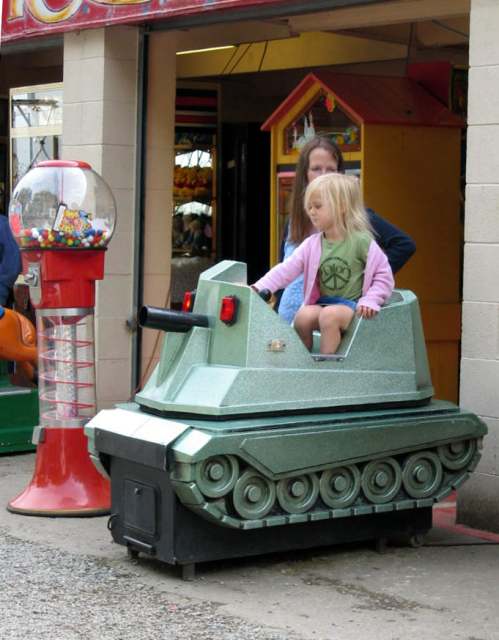 A child sits in one of the coin operated rides that stood outside the amusement arcade.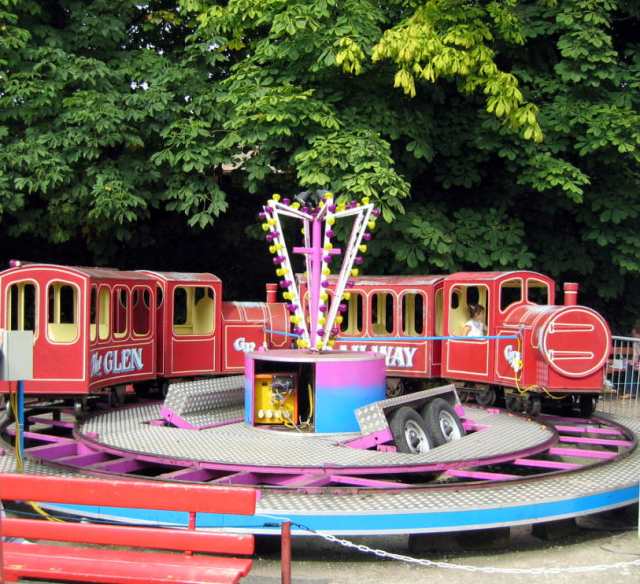 The Pleasure Grounds had their own children's train ride, 'The Glen Railway'.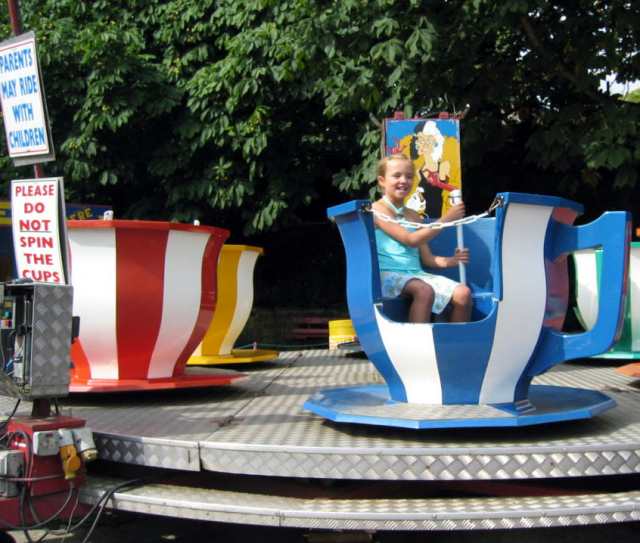 The colourful Tea Cups ride was always a family favourite.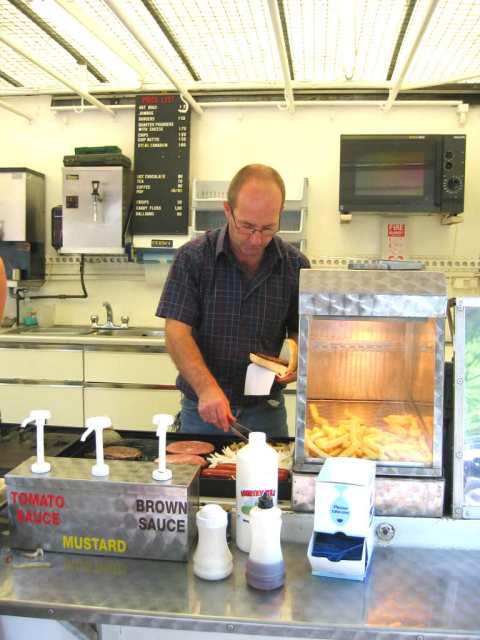 Pictured serving burgers at the park's snack bar is the park's co-operator, Alan Breeze. Having been unable to reach agreement with the park owner to continue operating the park, Mr Breeze has now sadly put all his rides up for sale.

Click here to return to Joyland Books for the biggest selection of amusement park books on the Web!
©2000-2005 Joyland Books