Final Weekend Photo Gallery
Page 4 of 4
Candy floss, ice cream, chips and burgers - all in demand for the final day.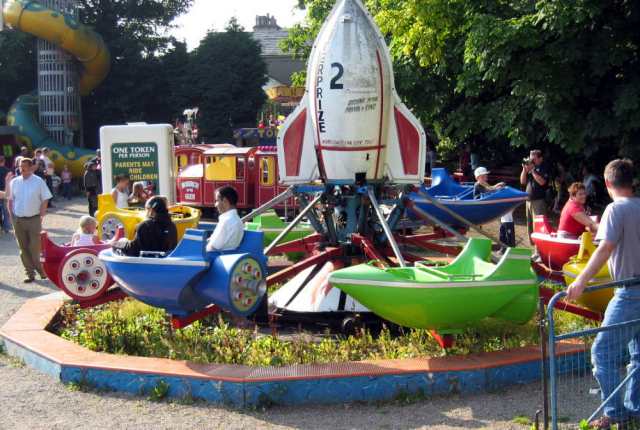 The jet ride was popular, everyone trying to get in their last ever ride, many recording the moment on camera.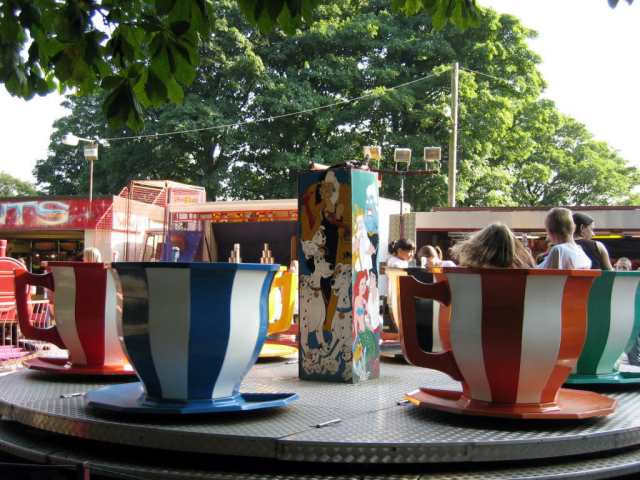 Most of the rides have now been sold. The teacups will stay with John and Denise Breeze (who are travelling showmen). The Glen Railway will go to John and Denise's daughter who also travels. The 40s/50s vehicle roundabout is to be restored and, I understand, will be placed in a 'London Shopping Centre' (if anyone spots it, please let us know). The Helter Skelter has not yet been sold.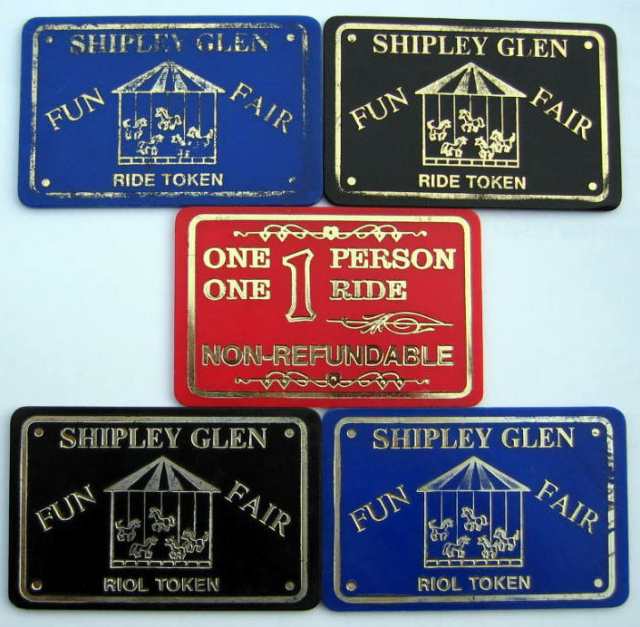 On the day of closure, the tokens were 80p each. The blue one at top left was the earliest. The red one was the latest and shows the reverse, the face being the same as the top two (all the others were blank on the back). Note the printing error on the bottom two.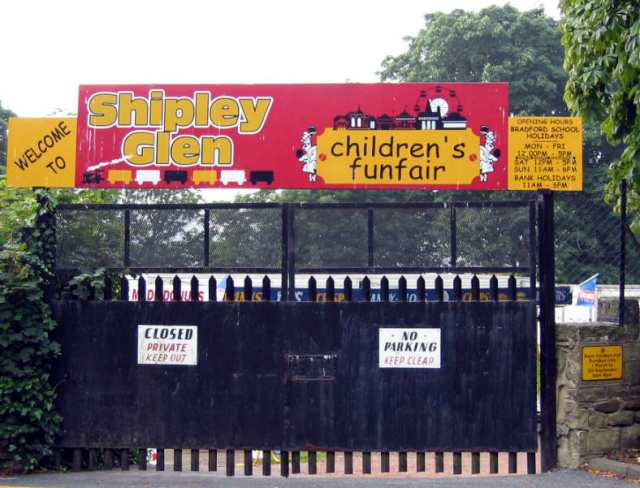 6pm, Sunday 4th Sept 2005: Gates close for the last time at Shipley Glen Amusement Park.
<<Previous 1 2 3 4
Click here to return to Joyland Books for the biggest selection of amusement park books on the Web!
©2000-2005 Joyland Books