Final Weekend Photo Gallery
Page 3 of 4
Alan Breeze and IMr Green (Denise Breeze's father). open up for the last time, 11.00am, Sunday 4 Sep 2005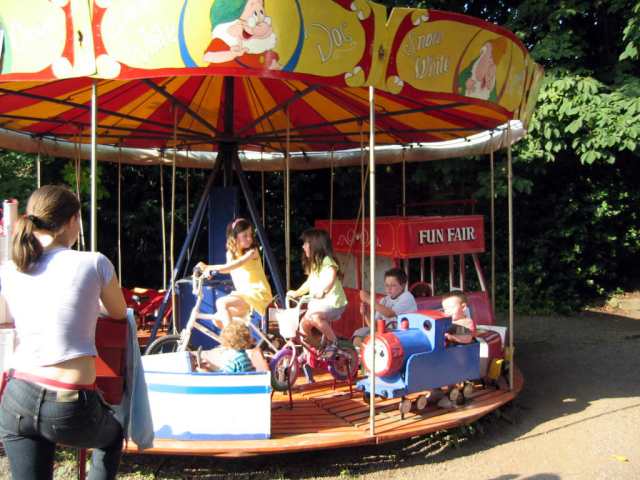 The final day was a lovely sunny day, with lots of people in the park, many taking pictures for the last time. This delightful children's ride remained popular right to the end.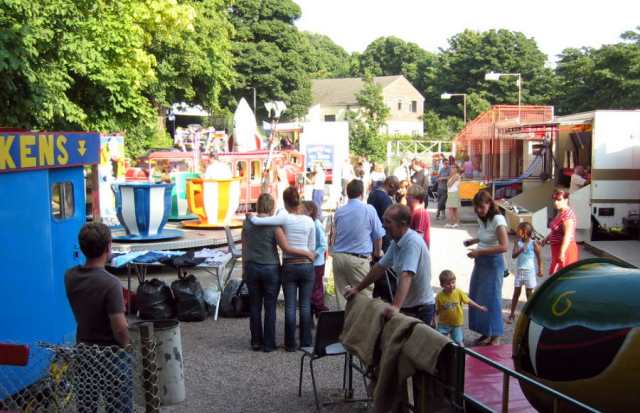 General view of the bottom end of the park on the final day.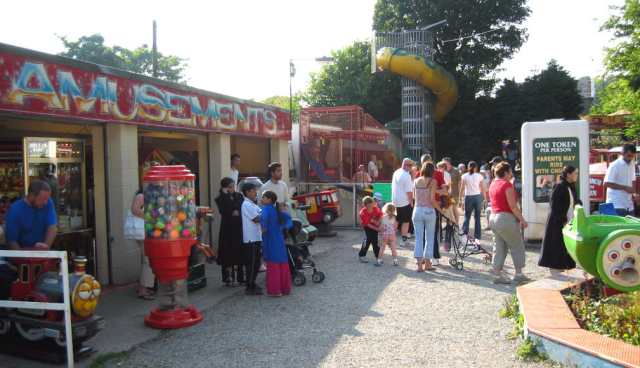 View towards the Helter Skelter, with the Amusement Arcade on the left and the Moonraker jet ride on the right.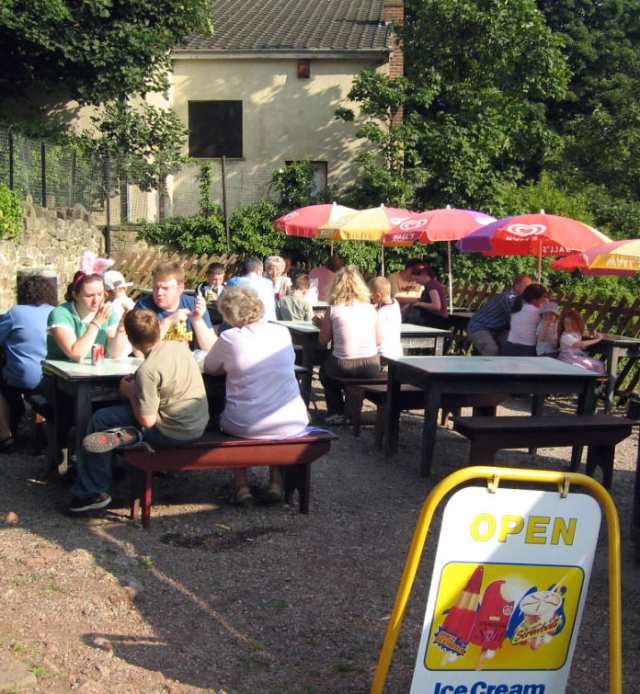 The Pleasure Grounds were a perfect place to sit in the sun and watch the world go by. This area once overlooked the Aerial Glide ride, which ran down the hillside behind the fence on the right. Sadly, the Aerial Glide was demolished in 2004.

Click here to return to Joyland Books for the biggest selection of amusement park books on the Web!
©2000-2005 Joyland Books